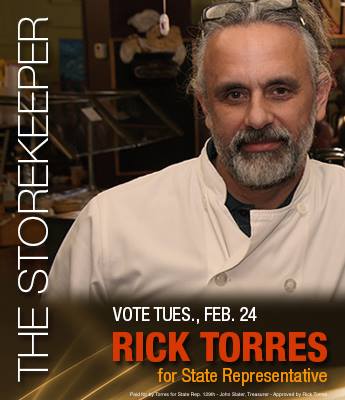 A little fun, a little gamesmanship, maybe a little flattery as well has entered the February 24 State House special election race between Democrat Steve Stafstrom and Republican Enrique Torres.

Torres, who operates the popular Harborview Market in Black Rock, is leveraging his business brand with the campaign slogan "The Storekeeper."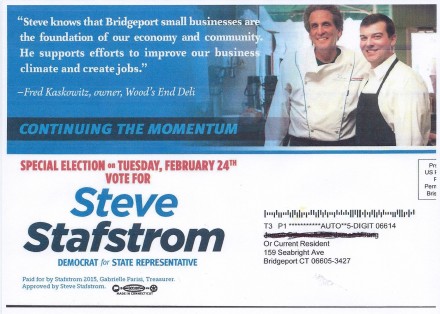 In response, Stafstrom issued a campaign mailer of his own touting small business support donning an apron with Fred Kaskowitz, owner of the popular Wood's End Deli on the West Side. Guess who once operated a deli out of that same space? Yup, Enrique Torres.
The mailer is drawing some howls from the Torres camp.
Maybe the two combatants will settle this matter with a food fight in the final days of the campaign.