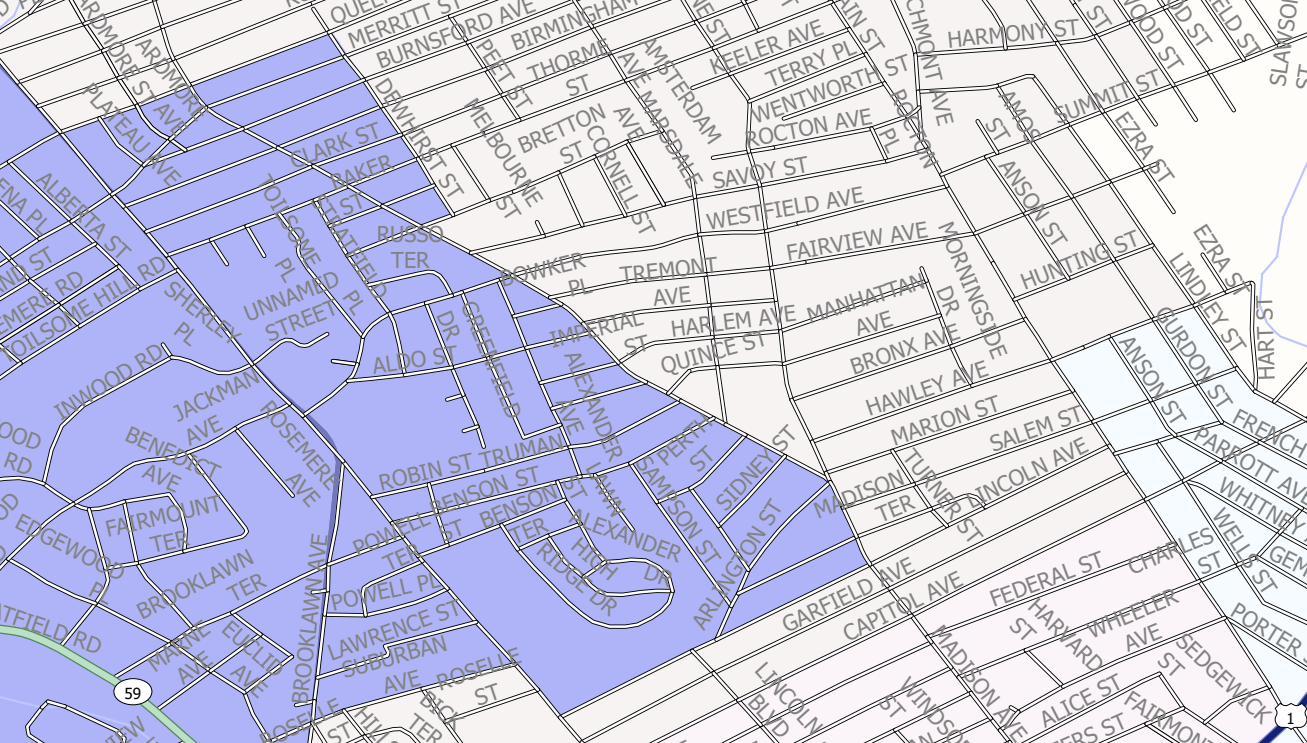 The black line at center of map is where Park Avenue turns into Brooklawn, the border with Fairfield. Bridgeport streets in blue at right are part of new 133rd State House District.
A slice of Bridgeport's western border is now part of the Fairfield-dominant 133rd State House District where Republican Michael Grant is challenging Democratic incumbent Cristin McCarthy Vahey, a reflection of the city's growing population crafted by a state redistricting commission that also placed City Councilman Marcus Brown into the 127th District jump-starting his Democratic primary victory over incumbent Jack Hennessy.
Grant, married with two children in Fairfield public schools, operates his family-owned logistics company in Stamford. He embraces a libertarian streak much like Republican Congressional candidate Jayme Stevenson, challenging Jim Himes, eschewing the MAGA dogma dominant in red districts.
Grant and Stevenson also will appear on the Independent Party line.
Grant is building bona fides with a focus on individual rights, local control and law enforcement, receiving endorsement from leadership of the Bridgeport Police Union Local 1159 that joined the rank and file of many Connecticut departments condemning portions of the 2020 police accountability act that critics assert goes to far, handcuffing cops in performance of duty.
The legislation came on the heels of several high-profile national police altercations involving injury and death to civilians.
Statement from Grant:
My opponent has failed the community by supporting the Police "Accountability" Act, and refuses to acknowledge the bad parts of this bill that have resulted in impeding law enforcement's ability to proactively do their job and keep our community safe. Our police deserve to have the same assurances on the job for safety that they provide for us in our community, and we must bring back qualified immunity. Safety is key, the incumbent has failed us. Ask around, your likelihood of knowing someone who has been the victim of a neighborhood crime has increased. I personally experienced a car theft in my own driveway. I am proud to say my advocacy for safe communities has earned me the endorsement of the both the Connecticut Fraternal Order of Police, and the Bridgeport Police Union, Local 1159.