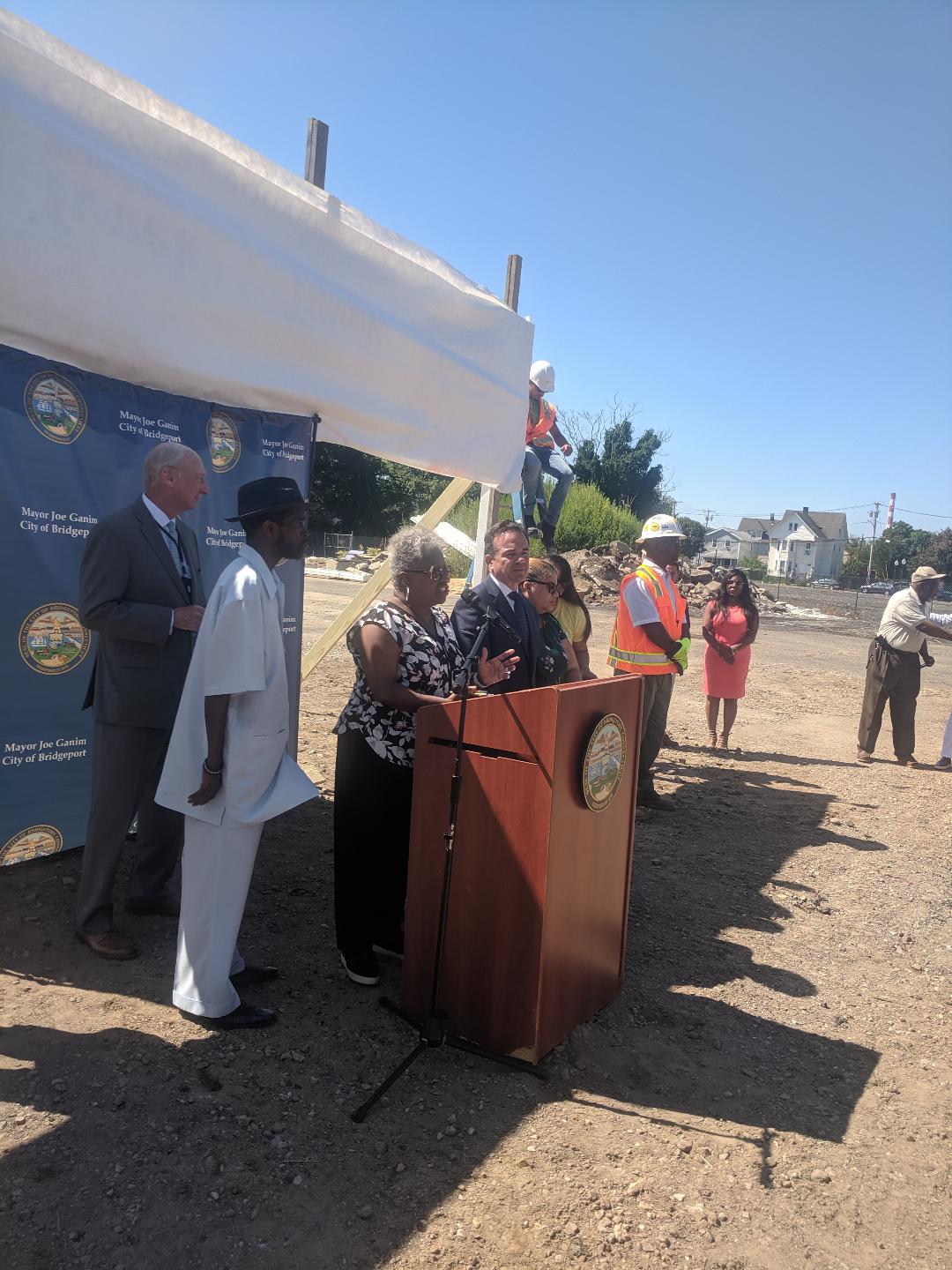 She scared Joe Ganim in a 2019 Democratic primary for mayor and will cruise to her fifth term as state senator in November, and once that occurs Marilyn Moore will then weigh the optics for another run for the city's top municipal job.
She may have company, as the calendar turns the page into early 2023.
Moore proved in 2019 that a mayoral challenger can compete with a well-financed incumbent though outspent essentially 2 to 1. It also helps with a base of support, in her case the north and western sections of the city she represents in the state legislature including the growing liberal bastion in Black Rock, once a Republican rock, that contributed mightily to her mayoral run.
If she runs again, she'll face a different Joe Ganim who had a perilous time connecting with voters after an embarrassing 2018 run for governor, a few years after electors returned him in historic fashion on a second-chance message.
Ganim's 2018 run for governor, then a near loss in 2019 for reelection kicked him in the ass.
Ganim has paid attention to business in the second term of JG2 mounting economic development successes such as the 6,000-seat amphitheater, Downtown renewal, housing starts, holding the line on taxes this year and most certainly next year.
Still, he's not a lock.
The police department is an issue on several fronts, from the 2018 top cop test scam, to staffing shortages and now his choice to lead the department, just weeks away among three local finalists, who he hopes adds a needed measure of stability.
Moore, who maintains a small inner circle of advisors, has a way of signaling her mayoral intentions such as this comment to CT Post reporter Brian Lockhart about the police chief finalists.
"I'm okay if they're from Bridgeport. I know what I'm dealing with, I know what to expect, what to be mindful of, what to watch for. That helps me keep an eye on them."
State senators, who have zero influence in the selection of a municipal chief, would not parse words that way. Now, a state senator embracing mayoral ambitions is someone very different.
Four years ago it was Moore's race to lose, based on Ganim's anemic reelection campaign. Her effort was just as flaccid. They were the two most disengaged mayoral campaigns in the modern history of elections.
Moore was disorganized and had nothing much to share other than she was not Joe Ganim. She performed well in her senate portion of the city. The other side of town that didn't know her a different story.
Ganim survived on an absentee ballot operation and with Hispanic precincts where is he highly regarded. He didn't have much to run on. Oh gee, you brought me back and I ran for governor so please give one more chance.
Ganim got lucky.
Right now this is Ganim's to lose. He's now in much stronger shape–albeit not a certainty–with recent evidence City Councilman Marcus Brown's primary win over State Rep. Jack Hennessy. In a dirty race that included race-baiting and gay-bashing, Hennessy operatives also tried to marry Brown, engaged to Ganim's Deputy Chief of Staff Tom Gaudett, to Ganim's administration utilizing among them in front of Winthrop school none other than indicted and out-going State Senator Dennis Bradley shouting to voters a chivalrous defense of Hennessy's veracity bona fides.
It was a curious sight, an animated Bradley in front of a North End precinct, an area of the city he does not represent. That's the territory of Moore who defeated Ganim there in 2019. Moore stayed out of the Brown-Hennessy primary. She defeated Brown in a 2020 primary. She has no use for Hennessy.
The larger question: can Moore, if she runs, elevate her standing citywide?
After the 2019 primary, botching signature requirements that would have given her a general election ballot line on the Connecticut Working Families Party line, Moore waged a Quixotic write-in campaign.
Since that time she has largely gone to sleep about citywide issues, showing up here and there but with no aggressive presence.
One thing people do notice about Moore, even those with whom she has shown contempt, is an adjustment to her public persona: she's coming across friendly with more engagement. Public schmoozing has never been her strong suit. She pulls up in a Jaguar, makes entry and waits for people to come to her. At 74 years old a pivot from sneery to cheery is not easy. Moore of that will do her well.
Other potential challengers to Ganim?
If Bradley beats his federal campaign finance fraud charges, the case is tangled up in evidentiary issues, he'll get in.
Former Assistant Chief Administrative Officer John Gomes, once a Ganim ally, could jump in. He's aligned with the anti-Ganim civic group Bridgeport Now, not to be confused with another anti-Ganim organization, Bridgeport Generation Now Votes whose leadership is supportive of Moore.
Bridgeport Now, whose team includes John Ricci, former Public Facilities director under Ganim and Raul Laffitte, a leader in the Cuban community, has raised more than $50,000 for its PAC, a tasty amount and climbing to invest in the mayoral race in support of or against a candidate.
Economic development consultant Kelvin Ayala who backed Moore last time is giving it some thought.
Retired Superior Court Judge Carmen Lopez? Every four years her name is floated, but that's about it. At 70 who wants the nightmares of dealing with the political parasites?
Others, be it lesser or better known, could be in play.
Moore will likely follow the same timeline as 2019. She will win reelection, take the holidays to assess, and poise a formal announcement early 2023.