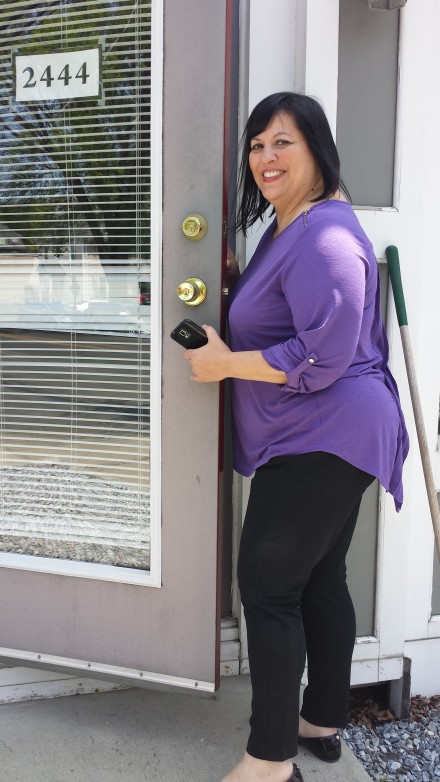 Rock legend Joe Walsh chronicles his battle with sobriety in the song One Day At A Time. Late Tuesday afternoon was a sobering experience watching Board of Education members, even those often in heated opposition, get a long just fine with two former boycotters asserting they will take meetings "One day at a time."

Respect was in the air as board members considered an application from Fairchild Wheeler Magnet School to organize a field trip to the Amazon region of Brazil and address risk management concerns. Every board member was professional, thoughtful, no raised voices. Every now and then meetings have melted down into flame-throwing insults between board Chair Dennis Bradley and urban warrior Maria Pereira.
"You're a bully."
"You're a buffoon."
And so it goes.
Watching on Tuesday, you'd never know the animosity. Bradley ran the meeting professionally, members got in their say. When you isolate the board members each has something to offer in an often thankless volunteer job that requires multiple hours per week setting policy in the school system of Connecticut's most populous city and the myriad of issues in an urban area.
On Wednesday school chief Fran Rabinowitz resigned blaming Pereira's discontent for her departure. Weeks ago four board members said they'd boycott meetings until Pereira resigns. Again, four boycotters because of one person? Why give all this credit to one?
Pereira, a relentless researcher in her school advocacy, crafts strong arguments; her critics say she's nothing but a damaging demagogue throwing a grenade into school progress. Still, Pereira, be it piranha or pariah, is just one person baring her teeth at the establishment.
Three other board members who sometimes agree with her, Howard Gardner, Ben Walker and Sauda Baraka, did not vote with her when Pereira was the one dissenting vote to approve the field trip for eligible seniors.
Each of them asked questions calmly, some pointedly and necessarily to achieve assurance that professional staff had done its due diligence on behalf of student safety.
They didn't demagogue, they didn't posture, they simply did their job: Gardner, professorial and thoughtful; Walker, the music teacher conducting salient questions; Baraka, dignified in well-reasoned queries.
Incredibly, it appears that one person–Pereira–has gotten under the skin of four board members and now a petulant, if respected, superintendent who's allowed Pereira to lance her standing.
Twenty years ago, Democratic Town Chair Mario Testa was engaged in a political holy war against State Rep. Chris Caruso. It was Mario's cause to defeat Caruso in a primary with this candidate, that candidate, a batch of money and a blizzard of absentee ballots.
"We gotta teach him a lesson."
"Teach Caruso a lesson? It ever occur to you you're just building him up, making him bigger?"
Mario's myopia clouded his reason. Caruso kicked his ass every time. It helped to propel him as a citywide candidate losing two razor-thin runs for mayor, notably in 2007 the favorite to defeat bleeding incumbent John Fabrizi until the political establishment threw him under the bus for State Senator Bill Finch who squeaked a primary win on his way to general election victory.
Pereira is difficult to ignore, she can be a fury. But treating her like a one-woman riot squad is a fallacy. Strategically it would be wiser to ignore her and try to build bridges with the others. Sometimes they'll agree, sometimes they won't. Yes, one day at a time.