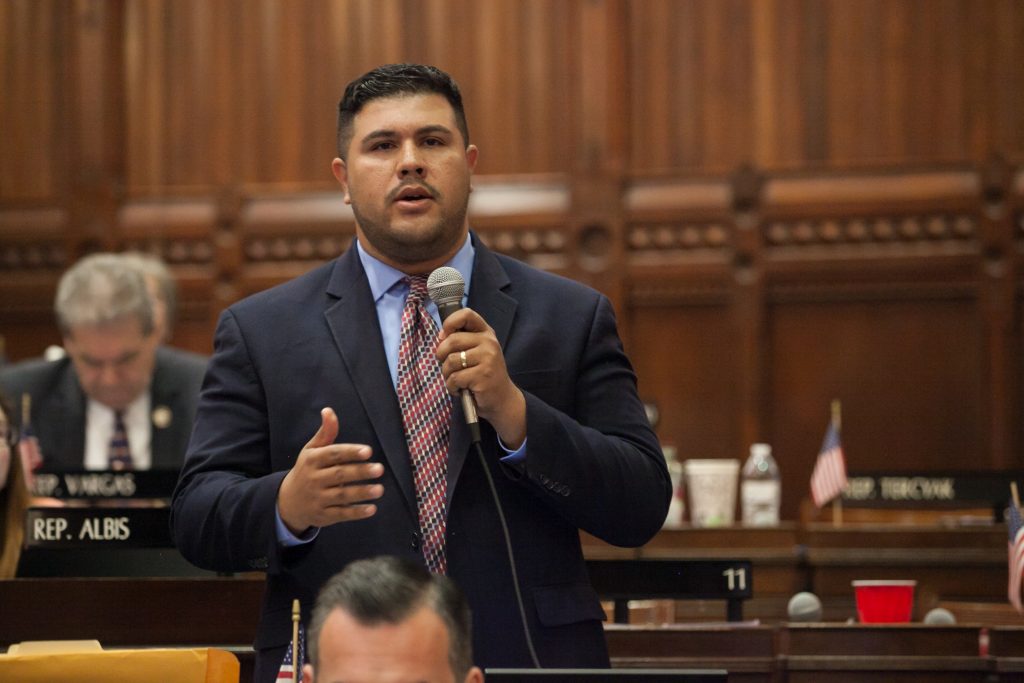 Connecticut Secretary of the State Denise Merrill announced Wednesday she will not seek another term as the state's chief elections official and lead portal for business filings.
Less than a year from the 2022 Democratic endorsement convention for statewide office with the reelection of Ned Lamont the lead act, political operatives are sizing up openings for constitutional offices–governor, lieutenant governor, attorney general, treasurer, comptroller–and it looks like the one opening will be the aforementioned SOTS.
Political circles in both Bridgeport and Hartford are quietly promoting State Rep. Chris Rosario.
Who was the last from Bridgeport to serve in a state constitutional position? Ed Caldwell as comptroller. That was 30-plus years ago. You'd think someone from Connecticut's largest city would be knocking on the door, but no one has come close since Mayor Joe Ganim was the lieutenant governor running mate of Bill Curry who lost a close contest to Republican John Rowland for governor in 1994.
Why Rosario?
— He's put his time in as a State House member building strong alliances with leadership.
— Rosario was a key advocate to shepherd state funding the next two years to hire an elections watchdog to oversee Bridgeport elections.
— During Covid he implored absentee ballot access for all voters fearing health concerns.
— State legislative leadership say he was effective jawboning millions of extra dollars for Bridgeport after New Haven received a sweet bailout for payments in lieu of taxes.
— He's Hispanic. When was the last time state party leaders backed a Hispanic for a constitutional office? Hello?
Demographics of Democratic politics are shifting. Hispanics, with Bridgeport leading the way, have pushed statewide white, African American, Asian, female candidates over the finish line the past decades.
Hispanics? Name one.
This is the black seat and this is the female seat, state political leaders say. Okay, if you're gonna do that what about the Hispanic seat?
Stay tuned. It will take some time to sort this out.