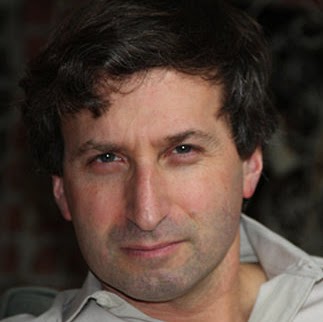 Former State Rep. Jonathan Pelto's education harangue against Dan Malloy is like nails on a blackboard for supporters of the governor. The blogger announced on Wednesday he will segue from an exploratory committee to a declared candidate committee for governor as a petitioning candidate in the general election appealing to education advocates opposed to Malloy's school policies including Common Core standards. In what is shaping up as a tight general election for Malloy, even poaching one percent of the vote from electors seeking an alternative to Malloy's eventual Republican challenger endangers Malloy's reelection for a second term. And the state's largest city, where education has become a controversial topic, will be pivotal under such a scenario.

In 2010, Tom Foley received more votes for governor on the Republican line than Malloy received on the Democratic line. The 20,000-vote difference was the Connecticut Working Families Party line where Malloy's name also appeared for an extra 26,308 votes. Combined with his Democratic vote haul, Malloy was elected governor by roughly 6,000 votes following a visit to Bridgeport by Barack Obama and a grueling election-day ballot shortage in Bridgeport that created chaos and made national headlines.
Four years later, although angst exists in the ranks of the Working Families Party over some of Malloy's policies including teacher standards and what students are expected to know at various grade levels under the Common Core curriculum, the WFP is still poised to endorse Malloy.
Even if Malloy appears on the WFP line again, just the threat of Pelto perched on another third-party line provides a landing spot for voters who opposed the state takeover of city schools and initiatives advanced by Malloy and Education Commissioner Stefan Pryor.
Pelto needs roughly 7500 certified signatures of Connecticut voters to place his name on the "Education and Democracy Party" line. Republicans Tom Foley, John McKinney and Mark Boughton will square off in an August 12 primary for governor.
More from Pelto on his blog.
"Since creating an exploratory committee for Governor a few weeks ago, I have been overwhelmed and incredibly humbled by the positive response I have received," said Pelto, who represented the Town of Mansfield in the Connecticut General Assembly for five terms from 1984 to 1993.

"With the help of volunteers across Connecticut, we are creating a grassroots campaign that can have a profound impact on the 2014 election." Pelto added.

Pelto says his campaign has over 100 volunteers out collecting petition signatures and that they have already signed collected approximately 2,200 signatures in the past few days. Pelto projected that the number of people collecting signatures will reach nearly 200 people by the end of the week and he is confident that the campaign will reach the 7,500 signatures needed to get on the ballot.

"I said I would only run for governor if I could be a credible candidate," Pelto said. "Having spent the last several weeks talking with voters across the political spectrum and with people willing to volunteer to help with our campaign, I am confident that we can utilize this opportunity to focus the electorate's attention on a number of important issues such as a fair and equitable state tax system, adequate funding and support for our teachers, students, parents and public schools, and an economic development strategy that is focused on supporting small businesses and creating real jobs rather than on giving out millions of dollars in Corporate welfare."

Pelto added, "As a third-party candidate for Governor, I recognize that the campaign system is rigged to make it being elected as difficult as possible, but I see a clear path forward and I am indeed running to win."