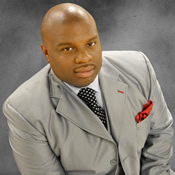 Blog columnist Jonathan Pelto continues his series of enterprise pieces into the Bridgeport Board of Education, the latest centers on school board chief Ken Moales' financial holdings Pelto claims are on the verge of collapse. Pelto also examines Moales' operation of two daycare facilities receiving state assistance. Pelto's piece follows:
… when it comes to Bridgeport politics, Moales is certainly recognized as an important political player.

What is less known is that his financial empire appears to be on the verge of collapse.


According to foreclosure documents filed with Connecticut's Judicial Branch, less than 72 hours before Moales took the helm as the chairman of the Bridgeport Board of Education, his church was scheduled for Public Auction.

Just hours before the auction was to take place, a deal was reached pushing off the pending foreclosure until the fall, giving Moales a chance to start paying back millions in unpaid principal, interest and penalties that have accrued to the property.

The Church, located at 1231- 1243 Stratford Avenue in Bridgeport is just one of ten properties Moales lists as part of Prayer Tabernacle of Love, Inc. and the Cathedral of the Holy Spirit operation.
Read entire story here.