On July 24th, the 90-member Democratic Town Committee will endorse candidates for Board of Education. Two campaigners hoping to run together under the endorsement flag, Jessica Martinez and Chaila Robinson, have issued letters to party regulars seeking support. Under the rules governing state-mandated, minority party representation, no more than six Dems (for nine seats) can sit on the school board. Three current Democratic members–Maria Pereira, Dennis Bradley and Ben Walker–are not up until 2019, so that leaves room for three more elected in November. A September primary is expected.

Martinez is no stranger to city politics and education activism. She's a member of the town committee on the East Side 137th District, the heart of Latino politics. On public education policy she is the antithesis of board member Pereira who is anti charter school embraced by Martinez. It has become an engaging public debate between charter school advocates such as Martinez who argue more choices create better opportunities for young people versus the Pereira mantra asserting charters that receive public money suck vital funds from traditional school districts.
If Martinez is successful in her school board effort, get set for a showdown between the irresistible force versus the immovable object. Like moms protecting their cubs, both Martinez and Pereira are potent personalities who make passionate arguments on behalf of their respective positions. They've occasionally done battle on OIB about education policy.
Pereira, Democratic leader of the Upper East Side 138th District who was elected to a four-year term in 2015, may run her own school board candidates. It will make for quite a showdown. Chaila Robinson is new to elected politics. She has forged an alliance with Martinez. In their respective letters to Democrats they share their backgrounds and school activism. They've provided the letters for OIB publication.
My name is Jessica Martinez, a Bridgeport parent leader and advocate born and raised in Bridgeport, Connecticut. A graduate of Maplewood School, James J. Curiale and Central Magnet High School, I attended Delaware State University where I was majoring in Criminal Justice and English. I'm writing to you to express my intent on running for the Board of Education this election year and my hope is to gain the support of my fellow DTC members, where I am currently elected in the 137th district.

My son, my pride and joy, will be going into the 8th grade at John Winthrop School for the 2017-2018 school year.

As a community leader, I am passionate about engaging, informing and activating Bridgeport parents. I believe that parent involvement is not only critical to a child's academic success, but it is also to holding the district accountable for ensuring our children receive a competitive education. For over 8 years in a variety of roles, I have worked diligently to build relationships with parents, gather critical information about parents' needs, and develop curriculum to facilitate workshops and community forums in an effort to bring change to Bridgeport Public Schools. A regular attendee of the Board of Education meetings, I often spoke during public comments to lobby for particular initiatives, hold the BOE accountable or to praise the BOE's successes.

Examples of "some" of my experience in advocacy and community outreach are as follows:
— Founding member on the leadership team, of the Greater Bridgeport Young Democrats.

— Certified through YALE Center of Emotional Intelligence, to train parents on the R.U.L.E.R Program which is, "Emotional Intelligence Training" that the district adopted for teachers and students.

— Panelist at the 2017 annual "Baptist Convention" Education hour.

— Panelist at the 2017 annual "Yale's Education Conference"–Discussion Education Funding.

— Parent Leadership Training Institute 2016 Graduate and keynote speaker.

— Elected Town Committee member for the 137th district.

— Former President of the District Parent Advisory Council's Executive Board.

— Former Parent Advisory Council-Vice President at Luis Munoz Marin School.

— Organized parents around the approval of the commissioner's network at Luis Munoz Marin Elementary School.

— Policy writer for the "Parent Engagement Policy," a policy passed and adopted by the BBOE in 2012.

— Member of the East Side NRZ.

— Committee member of the East Side Promise Neighborhood, focusing on creating a plan on how to ensure the children of the east side in Bridgeport are academically achieving from pre-school-3rd grade.

— Certified Cal Ripken League baseball coach and Caribe Youth League baseball coach from 2008-present. Where I had direct access and impact on the youth in Bridgeport, primarily young boys/men.

— Served on the BCYL Organization and Sacred Heart University Subcommittee, restructuring and reorganizing BCYL to maximize growth in Bridgeport through education and sports recreation.

As a lifelong Bridgeport, Connecticut resident, I have faith and hope in my City and its people to be the change we need. I thank you for considering me for this opportunity to serve the 21,000 children and the needs of parents throughout the district. I am ready to work hard and fight the right fight providing solutions that not only comes from me and my experiences but also my constituents and fellow amazing parent leaders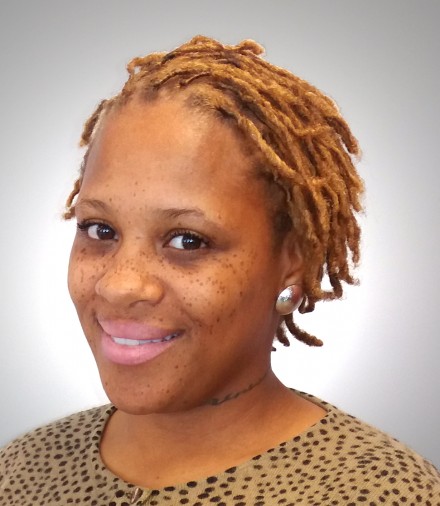 My name is Chaila Robinson, I was born and raised in Norwalk CT, and now reside in Bridgeport, CT with my two sons.

I became a parent leader at Hallen School 6 years ago when I noticed that there was a desperate lack of support for student literacy and someone needed to speak up on behalf of parents that wouldn't normally speak up about the lack of literacy assistance required for the children in the Bridgeport public school district to succeed.

I've spent countless hours and days investing my time and interest in making a difference in the future of the children & families within the Bridgeport community. I feel that my hard work and dedication was recognized 3 years age when asked to step up as the President of the Parent Advisory Council (PAC) within the Bridgeport community.

In my current position as the President Advisor I'm responsible for advocating for all of the students, keeping parents informed of all school and local community events, as well as organizing and hosting all recreational educational events.

I will continue to support this community by being the person that carries the voice to the prospective agencies, committees, and professionals addressing the wants and needs of the children and parents in Bridgeport.

I am seeking the DTC support as I set out to run for the board of education, as a parent leader I had my share of heart ache, disappointment, and success.

I became that voice for the children and the parents, in Hallen Elementary School where I set up many engaging events for parents and kids. I also help raise close to $8000 in a 3 month time period so that the children had a usable and age appropriate playground. This journey hasn't been easy but it sure has been worth it. The children of the city of Bridgeport deserve so much more. My goal is to help our children achieve greatness no matter what neighborhood they come from one child at a time.

I strongly feel that the bridge between child parent, Education system, city/ sate and community has been damaged and that bridge needs to be repaired as it is the only way for success of our children to be great. We all have like minds, different ideas but the same goal, and if we can all come together we can make the change required to help our children be succeed in school, at home, and in our society.