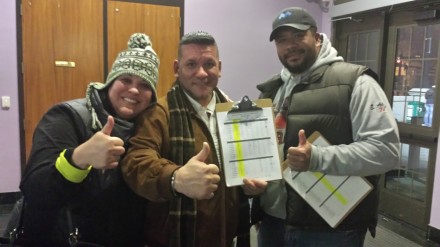 When Democratic Town Chair Mario Testa set the party endorsement date for mayor and other municipal offices last July in the comeback summer of Joe Ganim, he organized it on the first possible date allowed by the election calendar in what appeared to be a nod to Ganim to enjoy the maximum amount of time allowed to secure signatures to wage a primary against incumbent Bill Finch who landed the endorsement in a tight and raucous party convention. Standing outside his Madison Avenue restaurant in the quiet hours after the vote, Mario had also publicly crossed his Rubicon with Finch after years of the chief executive "showing no respect to the chairman." He was heading back to his Italian birth place–the reason he offered for setting an early endorsement date–and upon return he'd teach Finch a lesson in political gamesmanship. He was all in for Joe.

The chairman, as he enjoys being called to validate the "respect" thing, is now the kind of political leader to his liking, a mayor who visits him, asks for input, even if it's not as much as Mario would like, far more than he was accorded by Finch. Mario is now poised as chair in a legislative cycle in which half of the city's eight-member delegation face primaries.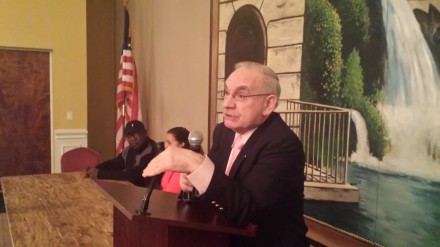 May 23 is the date for two State Senate conventions, but Mario did not choose the dates where incumbents Ed Gomes and Marilyn Moore face battles from school board chair Dennis Bradley and City Council President Tom McCarthy respectively. The Democratic state party selects the dates of the party conventions when the primary involves more than one town. The endorsement will come from delegates to the respective conventions at a site to be determined. For single town State House races–that's the case for the city's six districts–town committee members are the endorsing authority and Mario notches the endorsement calendar.
According to the state election calendar, see here, endorsements for State House races can take place between May 17-24. With Finch gone, Mario has identified someone new on his political pelt chart, school board member Maria Pereira, the self-styled piranha of city politics unafraid to sink her teeth into the political establishment. Pereira led an insurgent slate that won all nine seats in an Upper East Side DTC March primary battle. Mario supported the slate that lost. Some Pereira supporters in the district, in a protest against Testa, were the only DTC members to oppose Mario's reelection as chair in March.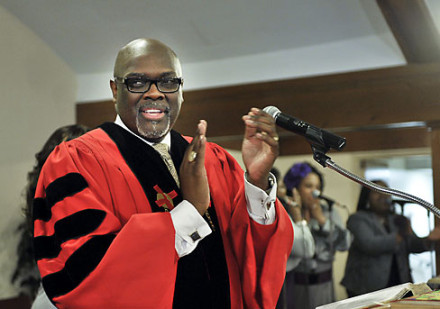 Mario keeps score. Now the page has turned to Pereira's State House battle against incumbent Charlie Stallworth, a city minister and mayoral appointee. "We need to teach her a lesson," Mario has been telling political operatives. Stallworth won the seat in a 2011 special election when long-serving incumbent Chris Caruso received a state job from Governor Dan Malloy. You wanna talk about blood wars in politics? Testa and Caruso had a crimson collision for 25 years. It was not uncommon for Mario to pretend it was Caruso he was hitting when hammering his veal into thin scaloppine slices.
Caruso, in his day, just like Pereira, was a noisy establishment fighter. Mario put up candidates against Caruso who prevailed in State House races for 20 years. Mario, why don't you just leave Caruso alone, you're only building him up by going after him? When it came to Caruso Mario was testa dura (hardheaded). Anti Testa forces saw Caruso as a vehicle to take out the establishment and on two occasions, 2003 and 2007, Caruso nearly became mayor. Perhaps Mario had a little satisfaction knowing his fundraising and absentee ballot operation made a difference in stopping Caruso from the mayoralty.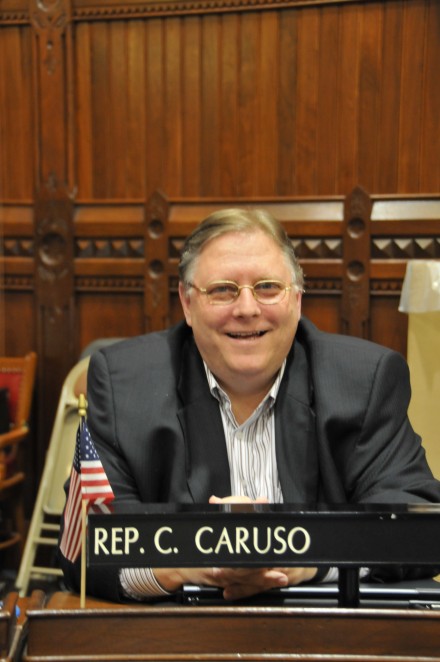 Pereira, like Caruso, travels to the beat of her own political percussion. She loathes the big-money charter school advocates that finance the campaigns of the political establishment. Campaigning ferociously, she has built a nice Upper East Side voter base in Connecticut's serpentine 126th State House district that stretches across the city to take in Lake Forest and part of the North End including the African American-rich Wilbur Cross precinct that powered Ganim to a primary win. This is new campaign territory for Pereira to toil, but this is also new territory for Stallworth who's never faced a relentless campaigner like Pereira well on her way to qualifying for Connecticut's Citizens Election Program of publicly funded races.
Stallworth, backed by the DTC, will be the endorsed candidate. The only way for Pereira to challenge him in a primary is to secure signatures from five percent of the registered Democrats in the district. The last day for Mario to set the endorsement is May 24. That would allow Pereira the minimum two weeks to submit her signatures. What will Mario do?