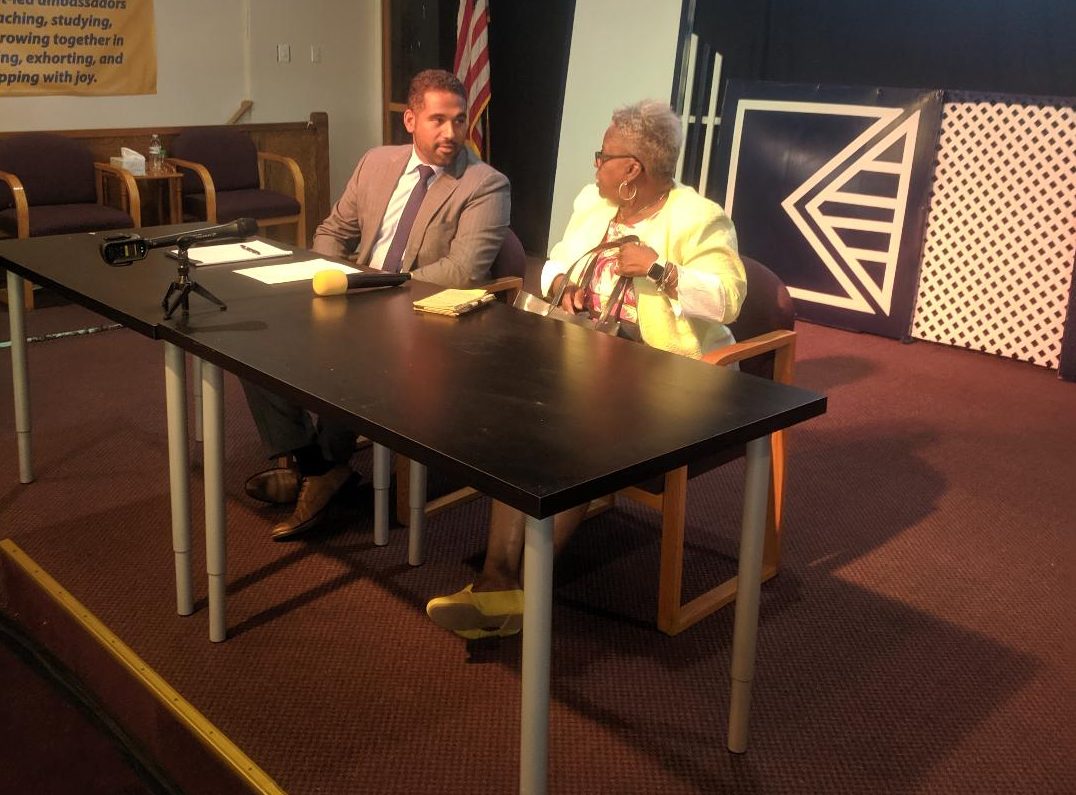 The State Elections Enforcement Commission has updated the qualification thresholds for state legislative candidates seeking public money under Connecticut's Citizens Election Program.
The aggregate minimum amounts raised to receive public money are adjusted based on the consumer price index. For instance State Senate candidates must raise $16,000 from at least 300 residents contributing between $5 to $270, the latter the maximum allowed for an individual contribution.
Bridgeport is represented by two senators Marilyn Moore and Dennis Bradley, both Democrats. Moore's 22nd District covers about one third of Bridgeport, all of Trumbull and part of Monroe. Bradley's 23rd District represents about two thirds of Bridgeport and a piece of Stratford. As a result of the multi-town districts candidates seeking public funds can raise money from individuals living within the entirety of the communities represented.
All of Bridgeport's six State House districts, as well as the two senators, are located in party-dominant areas that avail extra campaign money to candidates. For senator candidates the primary grant is $91,725, for state representative $30,575.
The general election provides a senate candidate $103,955, for state representative $30,575.
Primary regulations: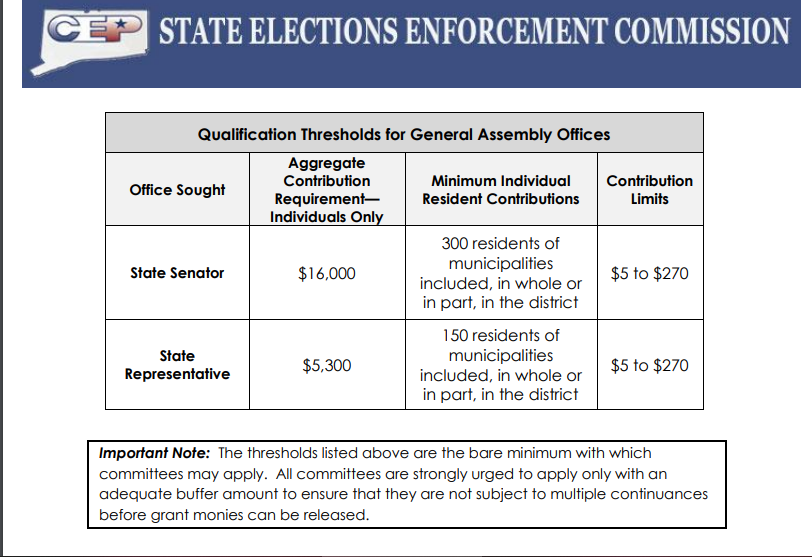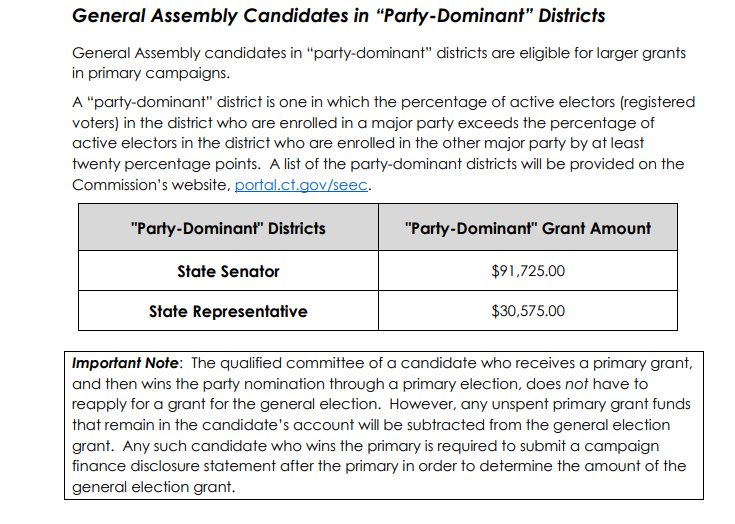 The state's public money program is voluntary. Candidates raising money outside the program can receive larger personal donations subject to maximum contribution thresholds. See the CEP overview here.
So far Moore and Bradley have no publicly announced primary opponents.
Unclear if Bridgeport's six Democratic State House members–Steve Stafstrom, Jack Hennessy, Charlie Stallworth, Chris Rosario, Andre Baker and Antonio Felipe–will face primaries.
Party endorsements are in May fronting August primaries.