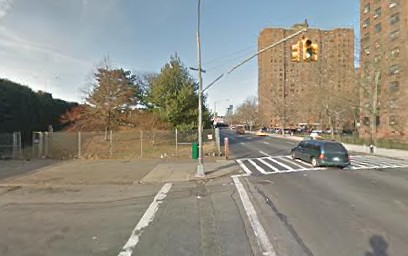 When Bill Finch was mayor he supported state legislation to create the installation of red light cameras at major intersections of the city. On the morning of Nov. 24 the vehicle assigned to the mayor featuring the exclusive BPT1 license plate was flagged running a red light by an automated camera at East 135th Street and Alexander Avenue in The Bronx. Whether Finch was behind the wheel that morning or a designated driver, because it's a city registered vehicle guess who's stuck paying the $50 fine? Yup, taxpayers.

The New York City Department of Finance and Red Light Camera Monitoring Program sent the city the $50 bill this week with a picture of the SUV including the BPT1 plate. The intersection runs along the Major Deegan Expressway I-87. The violation took place 10:13am six days prior to Finch leaving office on Nov. 30, the day he received about $17,000 for authorizing a retroactive pay raise for himself. He banked another $13,000 for unused sick time as mayor.
Ironically, in 2012 Finch issued a news release crowing his support for state legislation proposing red light camera installation asserting, "Studies show that drivers who run red lights cause hundreds of deaths and tens of thousands of injuries across the country each year. Enforcement is a key component, but allocating police resources to patrolling intersections as often as needed would take officers away from more serious work throughout City neighborhoods."
According to a New York red light fact sheet, the red light camera is connected to a traffic light and is only active when the light is red, not when the light is green or yellow. The camera takes two photographs one second apart that include the vehicle plate.
In his eight years as mayor, Finch was sometimes behind the wheel of BPT1. Other times a city police officer or mayoral staffer would drive. Finch had meetings scheduled in New York City Nov. 24.
The due date of the $50 fine is January 15.