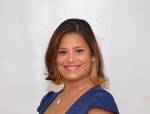 Christina Ayala, the Democratic nominee for Connecticut's 128th House Seat who was involved in an auto accident Wednesday night, issued this statement to OIB Thursday evening:
I would like to formally apologize for my actions following Wednesday evening's traffic accident with Ms. Velez.

We collided at an intersection and unfortunately I panicked. We both had insurance and I am asking my insurance representative to handle this in the most expedient manner to deal with any losses.

I wish the best for Ms. Velez and regret my mis-judgement.

Sincerely,

Christina M. Ayala

From the CT Post:
State House candidate Christina Ayala, who won the Democratic primary Tuesday night in the 128th District, is facing several charges after police said she fled the scene of an accident Wednesday night.
Read more here.