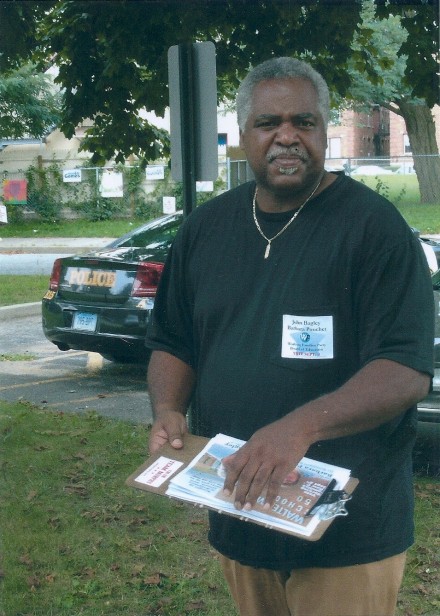 Strange as it may seem, a special election for four open Board of Education seats will take place September 4. Good grief, will the turnout hit 10 percent? Next Wednesday Aug. 22, the Burroughs Community Center, 2470 Fairfield Avenue, is scheduled to host a candidates forum from 6 to 8 p.m. sponsored by the League of Women Voters of Greater Bridgeport and the education advocacy group Excel Bridgeport www.excelbridgeport.org.
Connecticut's Working Families Party has endorsed legendary Bridgeport hoop star John "Bags" Bagley and Barbara Pouchet, active in education issues, to appear on the ballot. Bags and Pouchet, straight out of the WFP demagoguery playbook, are boycotting the forum. The candidates maintain it's better to boycott and demonize Excel Bridgeport? Talk about a reversal of intolerance.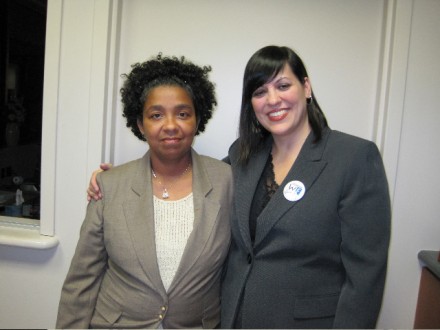 The Connecticut WFP became an education player in Bridgeport with the surprise election of Maria Pereira and Sauda Baraka three years ago. Excel Bridgeport leadership has stated a mayoral-appointed Board of Education is part of the solution to improve city schools. Voters will decide in November if that's the right way to go or stick with an elected body. What's more democratic than letting the people decide? John Bagley is more than a famous hoop star, he's a prince of a guy. Hopefully, Bags will step up (Pouchet too) and tell us why they should be elected on September 4. (The KKK reference to the League of Woman Voters in the news release below is a bit much.)
The Democratic-endorsed candidates are Hernan Illingworth, Jacqui Kelleher and Ken Moales, current members of the reconstituted BOE. The Republican candidates are husband/wife Wayne Hayes and Evelyn Hayes and ex Republican Registrar of Voters Joe Borges. The Connecticut Supreme Court ordered a special election after it invalidated state control of city schools. One of the four school board positions on the ballot is reserved for minority party representation. The elected board will be seated as soon as the September 4 results are certified by elections officials, per order of the Connecticut Supreme Court. See news release below followed by Excel Bridgeport's response:
Two candidates endorsed by the Working Families Party in the September 4 Bridgeport Board of Education Special Election, have declined an invitation to participate in a Candidates Forum, due to the presence of Excel Bridgeport, Inc. as a co-sponsor of the event.

Barbara Pouchet and John Bagley said in a written statement, that their participation in the event, would "serve to legitimize an organization whose objective is to eliminate the right of Bridgeport's parents, taxpayers and citizens to cast ballots for members of our Board of Education.

They termed Excel Bridgeport's actions, "a standing affront to everyone who believes the government of, by and for the people."

"The hostility of Excel to the Democratic process and the principles of self government is obvious, and cannot be denied.

"Those who organized Excel Bridgeport, specifically Meghan Lowney and Nate Snow, were key conspirators in the orchestrated cabal which led to the elimination of Bridgeport's elected Board of Education in July 2011. E-mail exchanges document their behind-the-scenes scheming.

"During the court challenge filed in response to the illegal takeover, Excel submitted a legal brief which urged the Connecticut Supreme Court not to reinstate the elected Board. Fortunately, the Supreme Court declared the takeover illegal, in spite of Excel's efforts.

"However, the court decision did not end Excel's campaign to undermine democracy in Bridgeport. It has been visible and vocal in arguing for a change in the Bridgeport City Charter which would insure that September 4 is the last time that Bridgeport voters will have an opportunity to vote for members of the Bridgeport Board of Education.

"Our participation in this forum would be a betrayal of those of our fellow Bridgeport residents who opposed the illegal takeover which Excel helped to engineer and who continue to believe that we the people of Bridgeport are as capable as the voters of Trumbull, Fairfield and Westport of electing our Board of Education," they said.

Bagley and Pouchet expressed disappointment, that the League of Women Voters had agreed to co-sponsor the event with Excel, and that Excel had agreed to pay one-half of the rental fee charged by the Burroughs Center.

"The League of Women Voters has a well-earned reputation for fairness and a passionate commitment to a free and open electoral process. We are therefore disappointed that the League has joined forces with an organization which seeks to restrict the exercise of democratic rights, and has exhibited disdain for the democratic rights of Bridgeport's people.

"Even if the League did not so intend, its sponsorship of an event with Excel, will inevitably be seen as a tacit endorsement of Excel's anti-democratic agenda.

"Would the League of Women Voters co-sponsor a discussion on racial tolerance with the Ku Klux Klan, if the Klan agreed to defray one half of the expenses? We would hope not," the candidates stated.

"Because we revere the democratic process and reject the patronizing, plantation mentality of the out of town contributors to Excel's deep pockets, we will not participate in the August 22, forum and urge other candidates who support an elected board of education to do likewise.

"We were taught, as students in the Bridgeport Public Schools, that we all live in a democracy here in Bridgeport. It is time for Excel, and its gold-coast millionaire backers, to learn that lesson," they concluded.
Response from Maria Zambrano, Excel Bridgeport:
There is a crisis in our schools. Every morning, the vast majority of Bridgeport children wake up and go to schools that are not preparing them for success in college, career or life. Today at Bassick High School, only 5% of sophomores are on grade level in reading and math. Five percent! Even sadder is that 5% is actually an increase from last year when the number was barely 2%.

These statistics aren't just numbers, though. They represent children's lives–hundreds of children who will drop out of high school and turn to a life of crime or unemployment. And hundreds of children who will finish high school but graduate lacking the skills needed to thrive in college, succeed in the workplace or lead fulfilling lives. At Excel Bridgeport, we firmly believe that this reality–one that too many Bridgeport children and families face–is simply unacceptable. Our kids need better and deserve better.

Excel Bridgeport is supportive of efforts that put the best interests of students first. We are committed to engaging parents and community members on all issues related to the improvement of our public schools. This BOE candidate's forum on August 22 is being co-hosted by Excel Bridgeport and The League of Women Voters to provide Bridgeport voters and community members an opportunity to hear directly from all Board of Education candidates before the September 4th election. All BOE candidates were invited and encouraged to attend.

Given the crisis in schools, the goal of this forum is to learn directly from candidates about what their ideas are for improving the public schools and providing Bridgeport children with a chance at a high-quality education. The reality in our schools is too dire to tolerate losing focus on what truly matters: the education of our children.