The last time a City Council president was knocked off in a primary? You gotta dig deep for that one, if it's ever happened. Aidee Nieves, engaged in a full-throttle battle to maintain her East Side council seat and potentially two more years as head of the city's legislative body, is in this position because City Clerk Lydia Martinez declares unabashedly Nieves refuses to kiss the ring of the queen of absentee ballots.
So it goes in city politics so often more engaged in personalities than job performance. Issues in this case become a manufactured sidebar for the larger cause.
Lydia's putting everything on the line to teach Aidee "a lesson" for not genuflecting to her district royalty, recruiting two candidates against Aidee and incumbent partner Maria Valle.
Good grief, says Aidee, I'm council president, how much must I bow down?
It's really not about anything else.
Lydia relies on serial absentee ballot voters she's worked for decades.
Aidee's mission is to stay close as possible in that area and produce a strong margin with the walk-in vote.
What's the over/under on this one?
Republican citywide primaries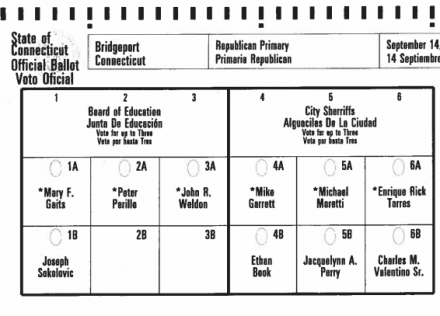 Democratic district primaries for City Council
131

132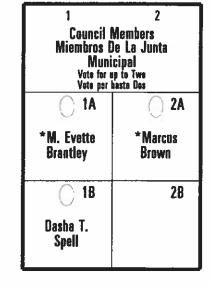 133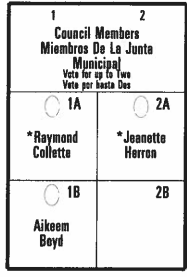 135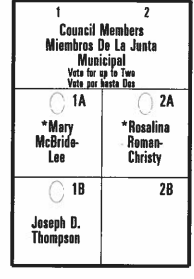 136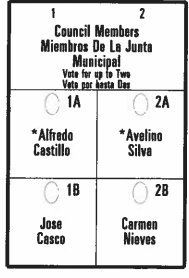 137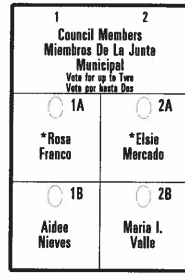 138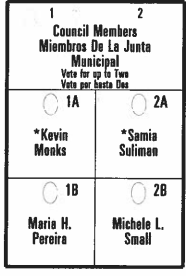 139