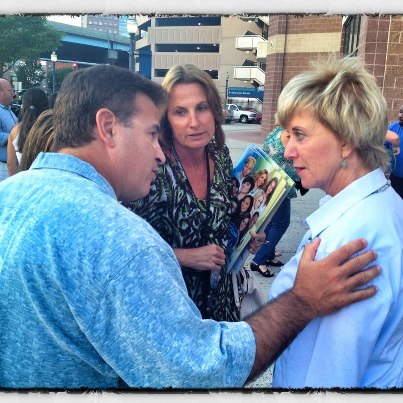 Metric Bar and Grill, run by chef and owner Pierre-Andre Desruisseaux, is located at 39 Cannon Street, tucked inside Main Street downtown next to the Superior Court building. If you haven't been you must go. This place is the berries and not just for its desserts. Amazing starters and main dishes. www.themetricbarandgrill.com

Saturday night we started at Metric before sojourning to the jammed American Idol concert at the Webster Bank Arena. Known for its Caribbean and Asian flavors, we had the dry aged and slow roasted prime rib which is only available Friday and Saturday nights. It's a good thing because if they served it every night we might move in. We've never had better, and that includes all the New York steakhouses.
Afterwards we strolled to the arena (nice to see all those suburbanites stuck in traffic) where Republican U.S. Senate candidate Linda McMahon was greeting Idol fans working their way into the concert. This time of year a candidate rarely rests.
Great food, nice show, solid police presence outside the arena.