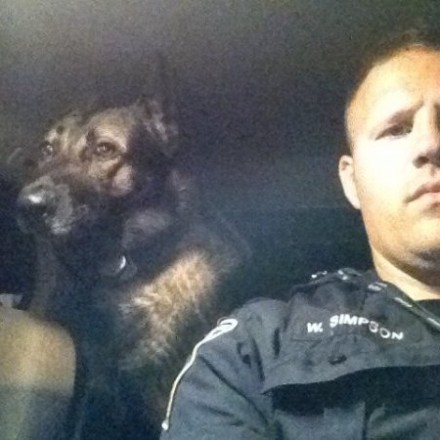 Risky to leave your car unlocked with a high-powered automatic weapon and ammunition inside, especially if you're a city police officer. That's what happened Tuesday to Sergeant Bill Simpson, assigned to the swat-like Emergency Services Unit, who has been placed on administrative status after a male neighbor allegedly removed a weapon, ammunition and tactical gear from the officer's personal vehicle outside his Milford home. Police Chief AJ Perez describes Simpson as a "good guy, excellent cop who made a mistake."

Simpson has also been reassigned from the training academy to patrol, pending an investigation by the department's Office of Internal Affairs, according to city spokesman Av Harris. The department has regulations for securing police equipment.
"This is a serious matter that requires a thorough investigation," says Harris.
Milford Police recovered everything within 24 hours of the theft and apprehended a man who resides in the neighborhood for entering the car illegally. The accused who has a criminal record left a palm print inside the vehicle. OIB has requested additional details from Milford law enforcement. Perez praised the quick work of Milford authorities for what could have been a major incident if the weapon and ammunition reached the wrong people.
Simpson's K-9 work was profiled in a 2010 CT Post article, see here.
Simpson joined the department in August 2000, according to his LinkedIn profile that includes a testimonial about his work from respected city Detective Vincent Lariccia.
"Billy is one of the finest men I have ever known, he has balanced working a police dog, being a sniper, father, husband and an Officer in the US Army," writes Lariccia. "His success proves that he has mastered the art of time management. His attention to detail and dedication make him a valuable asset to any team or company. I am fortunate that we work together and give him the highest recommendation possible."