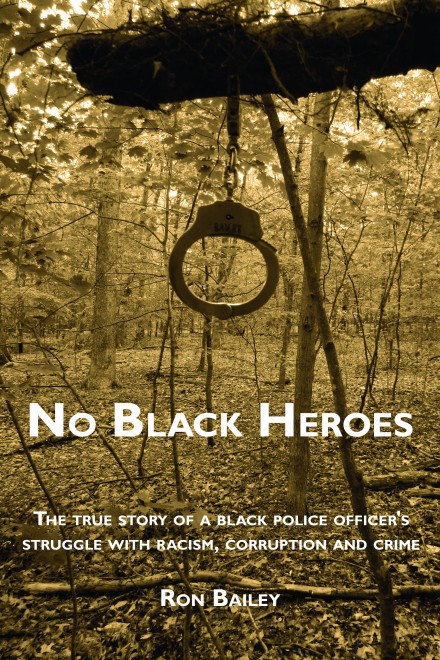 Retired Bridgeport Police Lieutenant Ron Bailey is one of a kind, for sure. He battled bad guys, establishment guys, police chiefs and racism. He investigated, infiltrated and broke up sinister gangs. Most of us duck verbal slings and arrows. Bailey ducked gunfire that was intended for him. Four years ago, after 30 years on the job, he retired to share his law enforcement career in college classrooms and immerse himself into his newly released book, No Black Heroes that chronicles struggles with racism, corruption and crime.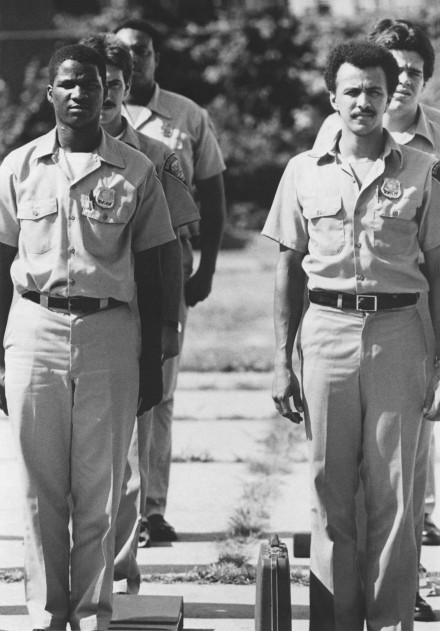 Bailey, a decorated police officer and martial artist, is an interesting study, someone who can walk the streets with common folks or gab intellectually about a variety of subjects. He has also suffered deeply–and tragically–on a personal level with family as father and grandfather. The stuff he has endured would break many.
For years he has itched to release his book, all 500 pages of it, to share insight into "what's it really like to be an African American police officer, how drug gangs like The Number One Family, Frankie Estrada and the Terminators, the Jones, and others were infiltrated and shut down … the racism we are forced to deal with, the community, the police departments, and its effects … And yes, people did try to have me killed."
It was a cathartic process for Bailey in a book packed with stories: the racism of his youth, career path, the shootings, the threats, courtroom drama, 18 years undercover work against drug gangs with a nod also to officers "instrumental in my survival, the safety of my family and my rise in rank" such as David Daniels and Ted Meekins, both also retired from the city but still involved.
Meekins was a pioneer in petitioning federal courts more than 30 years ago to address racial discrimination in the Police Department, be it hiring practices, testing procedures, deployment and promotions. Similar issues plagued the Fire Department as well, that required court resolution.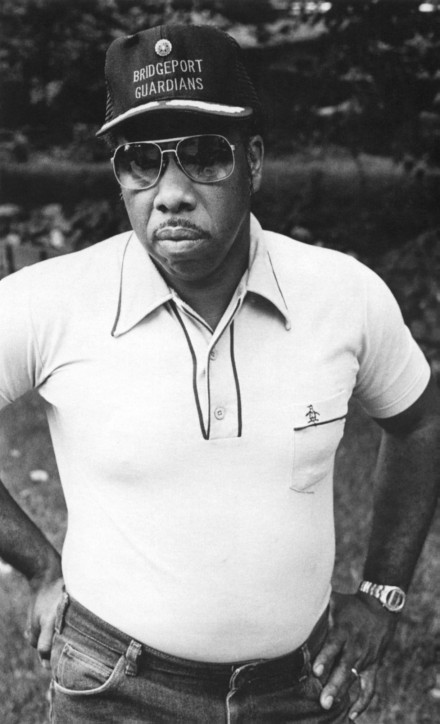 As a result of his experiences, Bailey writes, "every police officer can benefit from reading about the struggles of black officers, their relationships with white officers, and the stories about the unanswered calls for justice from the communities they serve."
Teaser from Bailey's book:
What is it like to be a black police officer in America? How do we as African American officers serve our communities that, in many ways, hate us? What does it feel like to be distrusted by the very culture you came from? And how can we address the hatred of those in policing who don't want us involved in law enforcement?
When Bailey retired four years ago, he shared with OIB some police work highlights:
1. The first day I was sworn in as a police officer. My son and I ended up with our picture in the papers, he was just nine months old.

2. Surviving my first of six shoot-outs in 1986, Eric Williamson. As a result of his having a semi-auto 15-shot handgun compared to our then six-round revolver (of which I ran out of ammo), the department realized we had to have more firepower and brought us in Berettas.

3. Being the first officer to arrest a key member of the Number 1 family, Big Red William Giusti on Clinton Ave. It helped [Billy] Chase to develop a major case and bring them completely down later on.

4. Being responsible for convincing key members of the Jones family from P.T. Barnum who turned state's evidence and closing down that drug faction, along with the Terminators and Frankie Estrada. The Feds were able to link the two due to key evidence I seized in that case.

5. Taking down members of the Latin Kings who went after a fellow police officer's family, Officer Ernie Garcia. They tried to set his father's car on fire because he lived across the street from Marina Apartments which was a drug-infested location. We came in and took down the whole thing.

6. One other, last year I collected so much toiletries, food and clothing for the homeless shelters in Bridgeport, I had to send the extra supplies to the New Haven homeless shelters. I also received donations and supplies for Prospect House to provide them with a computer so the residents could look for family, jobs, and submit application for work on line.
To learn more and order Bailey's book see here.