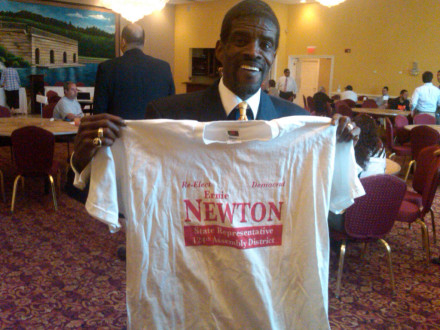 UPDATE: Ernie Newton, the self-proclaimed Moses of his peeps, was endorsed Wednesday night at the Democratic convention at Testo's Restaurant setting up his return to the State House seat he occupied for 15 years that includes his East End voter base. William Marshall, a city minister who attended the Democratic Party convention, had contemplated a primary but told OIB Thursday afternoon he will not be a candidate.

Newton occupied Connecticut's 124th State Assembly seat prior to election to the State Senate that followed a federal corruption probe forcing Newton from office and subsequent prison time. Newton also awaits a trial date on state charges accusing him of violating campaign finance laws. Newton denies the charges.
In his acceptance speech Newton echoed the words expressed to him by Nelson Mandela at the Democratic National Convention in 1992: "Some people call me a saint," Newton said Mandela told him, "I'm just a person who keeps on trying," a reference to his legal challenges and effort for elected office once again.

School board member Andre Baker had contemplated a primary against Newton but bowed out when Marshall, a minister at City of Life on Boston Avenue, decided to wage a primary. With Marshall out of the mix, it's unclear if Newton will have a primary opponent. A primary challenger has has until June 10 to turn in roughly 400 certified signatures from registered Democrats within the district.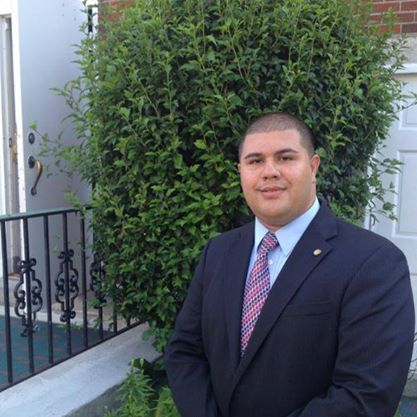 Chris Rosario, the city's anti-blight chief backed by Mayor Bill Finch's political organization won the endorsement for the State House seat occupied by Christina Ayala who told OIB she's poised for a primary. "We Ayalas embrace them."
She said she would take out petition papers to seek signatures to qualify for an August primary.

City fire commissioner Dennis Bradley is also in the race. Will he qualify for a primary?
State Representatives Auden Grogins, Charlie Stallworth, Jack Hennessy and Ezequiel Santiago won endorsements without apparent primary challengers.
Judge of Probate Paul Ganim was endorsed for a fifth four-year term.
Democratic Registrar Sandi Ayala, Christina's mother, was endorsed for another two years.