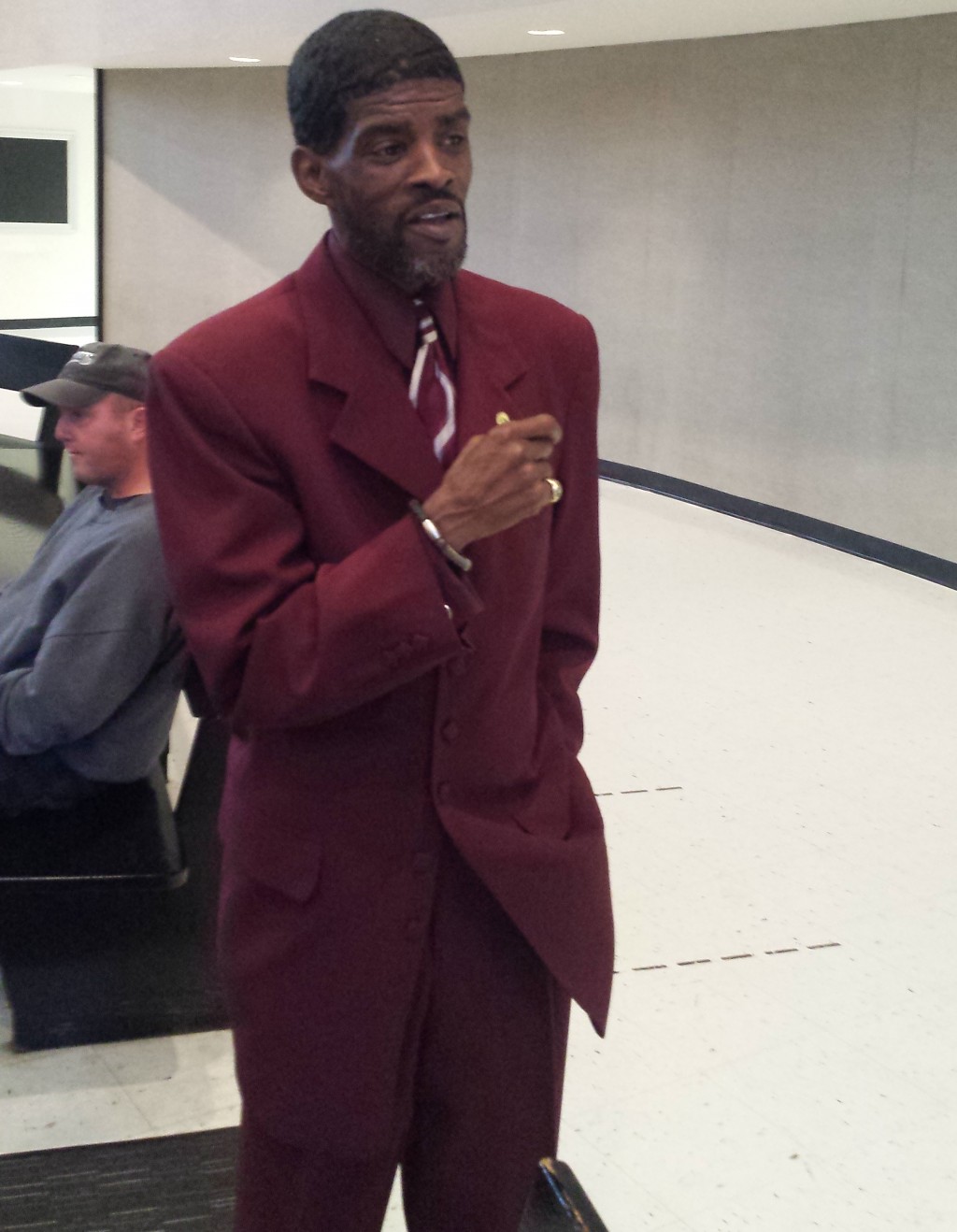 If he wants his former State Senate seat back, City Councilman Ernie Newton will have to primary for it and asserts he has the insider backing to get there.
Assistant Chief Administrative Officer Herron Gaston is tracking for the Democratic endorsement to represent Connecticut's 23rd Senate District occupied by Dennis Bradley whose federal trial for alleged connivance of Connecticut's system of publicly funded races is scheduled for jury selection late May.
Weeks prior to that, 58 delegates, 52 from Bridgeport, 6 from Stratford, will convene a convention to endorse a candidate. In multi-community districts opponents to endorsed candidates need 15 percent support, or in this case nine votes, to qualify for a primary.
The 23rd Senate District covers roughly two-thirds of Bridgeport and a portion of western Stratford. Delegates are accorded based on the turnout in the last presidential election.
The other way to primary is the rigorous process to hustle petition signatures. Irrespective of his cloudy political future, Bradley is telling pols he's running for reelection. Will he have enough delegate support to bypass signatures? Potential subplot, will Newton receive delegate support that could be Bradley's?
Unclear if Newton is serious about a run or miffed at party leaders who've not exactly warmed to him returning to the State Senate. Nearly 20 years ago Newton resigned his seat following conviction on public corruption charges. He nearly reclaimed the seat in 2012, losing a tight primary to Andres Ayala. Newton staged a comeback to the City Council several years ago.
In his youth Newton became the city's first black City Council president prior to winning state office.
Newton feels disrespected by Democratic Town Chair Mario Testa and recently showed his displeasure calling for a town committee roll call vote for the chairman's reelection even though he had no opposition.
Both Newton and Bradley, due to their law enforcement issues, cannot participate in the state's public financing system. They'd have to raise money the old-fashioned way and perhaps in Bradley's case self-fund if he's determined to move ahead with his political career in limbo.
So much of this depends on timing. At the earliest Bradley's not likely to know his fate until mid June. And what if his trial is delayed again in advance of a potential August primary? He's eyeing an independent candidacy in November if the trial goes his way.
Bridgeport delegates for 23rd State Senate District convention.