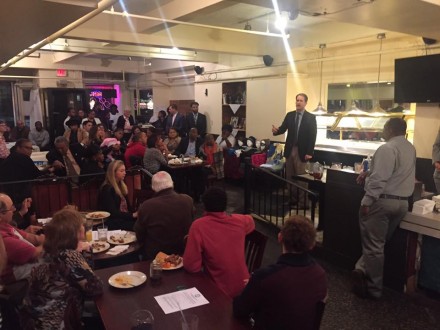 Miss Thelma's Restaurant Downtown was packed Wednesday night for a fundraiser in support of the Greater Bridgeport Young Democrats featuring Congressman Jim Himes as the guest speaker. A flock of now-senior Democrats got their start in the organization that appears to have new energy with an infusion of young people. And that's a good thing, be it Democrat, Republican or other political organization.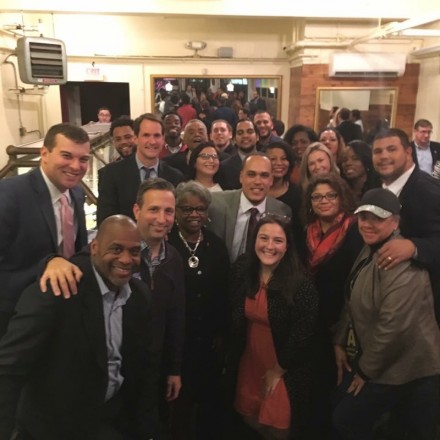 New young Dems (35 and under) such as State Rep. Steve Stafstrom and political operatives Aaron Turner and Gage Frank were joined by honorary members (over age cap) including State Senators Ed Gomes (a spry 80), Marilyn Moore and Bob Duff. Gomes and Moore come off August primary wins that were aided by a number of millennials including Turner and Frank.
See video from event here.