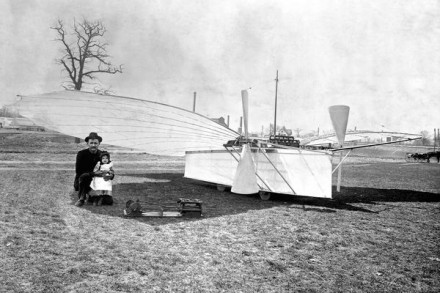 The Smithsonian cut a sleazy deal with the Wright brothers to name them first in flight. National Geographic examines Bridgeport's aviation pioneer Gustave Whitehead's place in history.

An iconic piece of American history took a nosedive when the 100th-anniversary issue of an annual aviation bible known as Jane's All the World's Aircraft displaced the Wright brothers as the first fathers of flight.

The new name in town is Gustave Whitehead, a German-born inventor many have long believed took to the air more than two years before Orville and Wilbur even left the ground at Kitty Hawk on December 17, 1903.
Read more here.