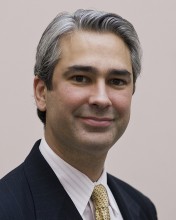 State House members Auden Grogins and Jack Hennessy must feel like it's us against the world when it comes to Hennessy's proposed legislation HB-5724 if approved by the legislature and signed into law would bar city employees from serving on the City Council and remove, they say, conflicts of interest on the city's legislative body such as approving their own wages and benefits. It's a long shot for passage. Influential city and state unions are railing against Hennessy's bill urging state legislative Democrats they support to kill it. The City Council approves union contracts. Bridgeport has an eight-member legislative delegation with six of them either running for cover or opposing Hennessy. One of them, for sure, could be vulnerable for reelection if he's not careful how he handles this issue and that's State Senator Anthony Musto. Many of his most active constituents want this bill to become law.

Musto's district demographics dictate his attention to this matter. Musto is a product of city and state political influence, a disciple of Democratic State Party Chair Nancy DiNardo who also runs Democratic politics in Trumbull where Musto resides. Musto now has four years under his belt as a state senator in the 22nd Senatorial District Bill Finch served for seven years. When Finch resigned the seat following his election as mayor in 2007 Republican Rob Russo won a special election to fill out Finch's term. DiNardo went to Democratic Town Chair Mario Testa and told him she wanted to run Musto for the city-suburban seat. They have a good relationship. Mario said fine. Musto defeated Russo in the 2008 November election courtesy of the Barack Obama election tsunami.
The political establishment in Bridgeport may not feel like they own Musto but for sure they feel he owes them. City Council President Tom McCarthy has built up prestige in city politics. He's now a big player. He wants Hennessy' bill sayonara. As deputy director of Labor Relations McCarthy handles collective bargaining agreements on behalf of the city. He has strong union contacts. McCarthy says any potential conflict can be resolved by city employee council members recusing themselves. The City Charter prohibits city employees from serving on the council, but a loophole in state law allows it, something Hennessy wants to close.
Grogins, the Blonde Banshee from Black Rock, is easily the most independent-minded voice among the city's legislative delegation. She has managed to do this while generally keeping strong relationships with Finch and McCarthy. When she needs to stray from them she will say look, I need to be here, my peeps want this. Also understand Grogins is arguably the most respected member of the city's Hartford delegation so the local political establishment needs her to step up on the things they need legislatively.
Grogins' State House district overlaps Musto in Bridgeport. And that's where this becomes tricky business for Musto. Musto's district covers all of Trumbull, a portion of Monroe and the northern and western sections of Bridgeport including the North End, Brooklawn and Black Rock that also happen to be the highest voter-turnout areas of the city. Voters in those neighborhoods, given the right issue, can get noisy.
If Republicans field a decent candidate who qualifies for public funding Musto will have a strong challenge in 2014 which right now is shaping up as a year state Republicans can makes gains. Barring a dramatic turnaround of the economy Democratic Governor Dan Malloy has a battle on his hands next year. It is likely the Republican candidate for governor will emerge from a field of State Senator John McKinney, State Rep. Larry Cafero, Danbury Mayor Mark Boughton and 2010 GOP nominee Tom Foley who lost to Malloy in a squeaker. No slouches on that list.
The 2010 election is a pretty good apples to apples with 2014. That year Musto's Republican opponent David Pia won both Trumbull and Monroe, but Musto survived as a result of Bridgeport's heavily Democratic registration. Since that time Musto picked up additional Democratic voters as a result of redistricting from the Wilbur Cross precinct. Beware, however, a number of political activists who have supported Musto in the past from the North End, Black Rock and Brooklawn, support Hennessy's bill. Musto cannot survive if a good chunk of voters in those neighborhoods, not even necessarily the majority, bail on him if they think he's bailing on Hennessy's bill. They keep score.
Don't think it can happen? It can. Example: suppose two-time Republican mayoral candidate Rick Torres challenges Musto in 2014. Torres has a strong following in Black Rock and in fact, his popular Harboview Market is the gathering place for a number of neighborhood activists coming together to support Hennessy's bill. Torres defeated Finch in the Black Rock precinct in 2011. Hennessy's reform bill is a strong message on the stump. "Musto supports conflict of interest on the city council, I support eliminating it. He supports political profiteers against progress, I support the long-suffering taxpayer." That message will play with voters who support Hennessy's bill.
So this issue is dicey for Anthony, one that can get away from him if he's not careful. Stay tuned.