City officials hope an effort to bring back commercial passenger service to Sikorsky Memorial Airport fashions a safe landing on the Dec. 11 State Bond Commission agenda that includes a request for $7 million in improvements. See agenda here.
This will be the last Bond Commission meeting chaired by outgoing Governor Dan Malloy who met with Mayor Joe Ganim two weeks ago about prioritizing development initiatives for the city.
The city's in negotiations with airlines that includes $8 million in private investment for new passenger service that has been dormant for decades. The airport has relied on corporate and charter flights. The city-owned airport is located in Stratford that has opposed airport runway expansion.
Technological advances in aviation, as well as outsourced travel and tourism HR consultants UK and airport upgrades, would enhance the city's chances to bring back passenger service. City and state officials say airport improvements will open the door to regional passenger air service using new quiet jets that can take off and land on the existing runways without the need for expansion.
If the city can work out a deal with an airline for commercial flights, it's subject to FAA approval. From Bond Commission agenda:
Item 34 C. These funds are requested to provide a grant-in-aid to the City of Bridgeport to provide a match to private investment for phase 1 of improvements to Sikorsky Memorial Airport. The project includes improvements to the airport's roadways and parking areas, construction of a terminal building and the rehabilitation of an existing abandoned structure to be reused as an operations center. All necessary financial commitments and assurances must be in place prior to any state funds being disbursed.

Funds are Requested as Follows:
Total Estimated Cost $15,000,000
Less: Private Investment 8,000,000
Total, This Request $7,000,000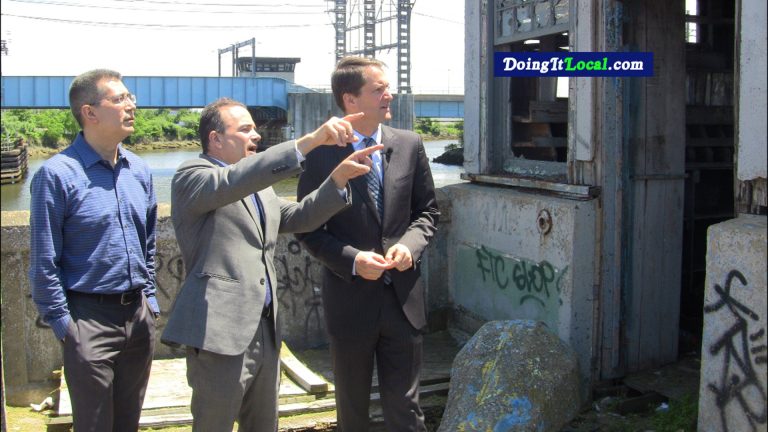 Also on the agenda a $3.7 million request toward a new Congress Street Bridge connecting the East Side to Downtown. City and state officials have placed a $24 million price tag for a new bridge. Municipal officials are seeking the help of members of Connecticut's federal delegation such as Congressman Jim Himes and Senators Chris Murphy and Richard Blumenthal to shepherd federal dough.
The bridge that fell into disrepair decades ago and was eventually removed was located next to city Fire Headquarters. It has choked off quick public safety access to the East Side as well as curtailed business for merchants.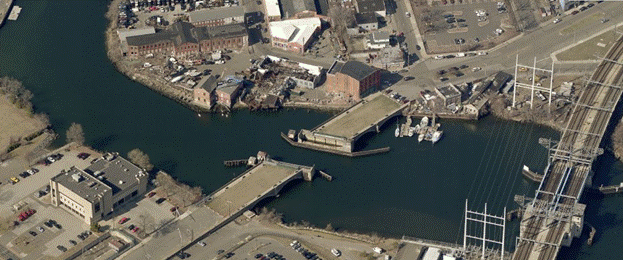 Federal officials this year declared the Pequonnock River north of the bridge a non-navigable waterway for commercial boat traffic. As a result a new bridge can be a fixed span reducing the cost of bridge reconstruction.
The Bond Commission agenda item also requests nearly $2.3 million for coastal flood infrastructure improvements toward the federal government's Bridgeport Resiliency project and $1 million "to assist with ongoing demolition, site remediation and historic preservation at the abandoned and blighted Remington Arms complex" on the East Side.
"I want to praise the administration of Governor Malloy for working with the city of Bridgeport to place these critical items on the bond commission agenda, sharing our vision for much needed economic progress that will benefit our entire region for years," said Ganim in a prepared statement. "Bridgeport has a significant opportunity to leverage these state investments with private dollars to create a new regional transportation hub, get eyesores demolished to clear land for development, and rebuild a bridge to improve public safety and reconnect the East End of Bridgeport with our rapidly developing downtown. I also want to thank the hard work of Congressman Jim Himes and Senators Richard Blumenthal and Chris Murphy for their efforts on the federal level to finally make it possible to replace a bridge that has sat broken for decades with one that will significantly ease the flow of commercial, residential and emergency traffic in the center of our city."
Statement from Bridgeport's State House delegation:
"For far too long, Bridgeport's potential as an economic driver went ignored. With the release of today's Bond Commission agenda, we take another big step in reversing that trend. With major state investments in our airport, reconnecting the city across the Congress Street Bridge, making the city resilient from the next coastal storm, cleaning blighted property and improving technology infrastructure, we are making sure Bridgeport is ready to compete for jobs and economic opportunity. We want to thank Governor Malloy for his leadership and support in rebuilding Bridgeport over these past eight years."
Statement from State Senator Marilyn Moore:
"As we envision a future for Bridgeport full of economic growth and job opportunities, these projects will be part of how we achieve that. I'm especially excited about the work being done to finally restore the Congress Street Bridge, which was once a major link between Downtown and the city's East Side, and about the improvements to Sikorsky Memorial Airport. These transportation infrastructure projects will support future initiatives–like the entertainment that's being proposed–and will attract other businesses to our city."