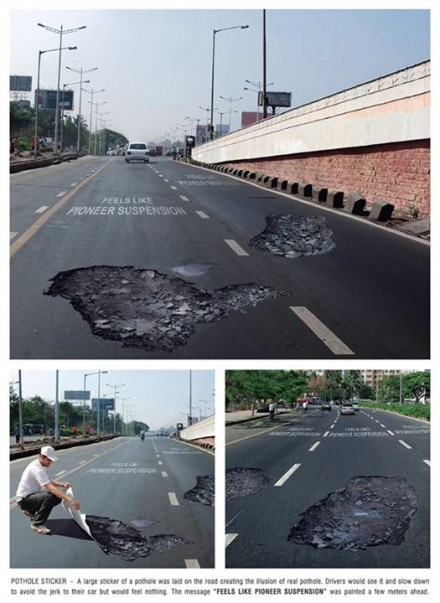 Mayor Bill Finch wrote this on his Facebook page: "Will "fake potholes" slow down traffic in Bridgeport? Maybe we should try this to get speeders to slow down." See here. Apparently it's all an advertising campaign hoax and not a tool for speed control. Oops.

Still, the mayor's receiving some interesting responses on Facebook such as:
May cause drivers to steer into on coming traffic and cause an accident and guess who will be sued! Tax Payers! Dumb idea!
and …
How about we use our vehicle tax dollars to fix the roads. There's already potholes all over Bridgeport. Also, why fix something with fake things when the real solution to fixing things is better. People will eventually find out and speed anyways. Invest the money in radars and have the city police be an example. Time for real improvements for Bridgeport.
and …
We have real pot holes in Bridgeport why do we need fake ones lol