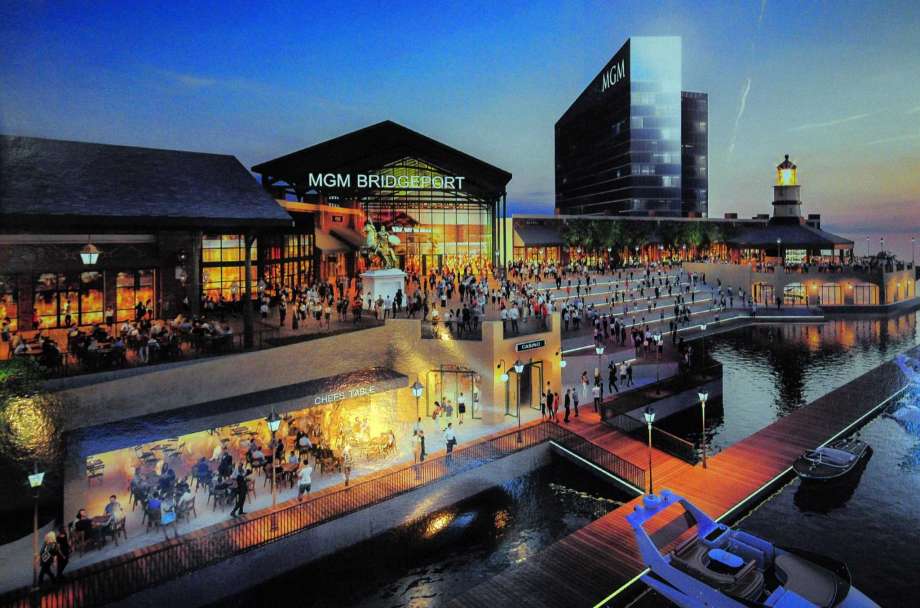 Commentary From Shelton Mayor Mark Lauretti:
In 1991 when casino gambling came to Connecticut and Bridgeport was in contention, I did not support the idea. At the time, I thought more could be done with the tremendously well positioned property along the I-95 corridor with Long Island Sound as a backdrop.

That was then, this is now. With the benefit of hindsight, and more than 28 years, I've changed my view. If one of the world's most respected entertainment companies wants to spend three quarters of a billion dollars in Bridgeport, create jobs, boost economic development, and eliminate blight, we should let them. That's particularly true if taxpayers aren't footing any of the bill, but will reap significant tax income to the state as well as Bridgeport, which is precisely what MGM has proposed.

Through the years, Connecticut has been notorious for creating monopolies. I believe in two fundamentals: first, nothing lasts forever, and second, competition benefits everyone. I don't doubt the sincerity of those who say that the Tribes have had a wonderful relationship with the state. The benefits have gone both ways, to be sure. But haven't we sufficiently fulfilled our end of the bargain made back in the '90s? Isn't it time for someone else–such as the residents of Bridgeport and this region–to share in the prosperity that a thriving casino would bring?

It is important to keep in the forefront of the conversation who the beneficiaries would be–and as I see it, that would be middle and lower income people who would have thousands of good-paying jobs within reach. That is good for the entire region, and the many existing businesses who will benefit both from the business that MGM would drive, and the customers who would come more readily with a growing economy. A successful entertainment mecca in our midst will incentivize other entrepreneurs to come here, invest here, and grow here. That, in turn, will bring revenue to Bridgeport, the region and the state that will accrue to our collective benefit.

Connecticut cannot be successful unless our cities do better, and as Connecticut's largest, Bridgeport is the key to unlocking the state's potential. Let's not lose sight of the tremendous asset that is Bridgeport's geography. It is located on the edge of the strongest financial market in the world, a stone's throw from the rest of Fairfield County, New York City and Long Island.

I don't believe it is hyperbole to suggest that many of the wealthiest people on the planet call the area home, and there is substantial benefit to tapping into that lucrative market.

We have an unprecedented opportunity to lift Bridgeport, and create the economic growth that has been elusive for so long in our state. The legislature is due to adjourn on June 5. We cannot afford to let that date come and go without having seized the opportunity before us.