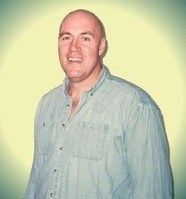 Certain things just never go away, memories tattooed onto your heart.
Bridgeport basketball is extraordinary, the list of local, regional, collegiate and professional athletes soar with pride.
In 1972, a group of kids representing Notre Dame Bridgeport played arguably the most significant game in the history of Connecticut high school hoops against Bridgeport's Kolbe Cathedral High School team led by legendary Walter Luckett.
The Notre Dame team included Frank Oleynick, Barry McLeod, Dennis McLaughlin, Mark Gildea and Keith Lewis. It was truly a classic, one-point game.
I had the honor of knowing Dennis McLaughlin. Each year he'd return to Connecticut to visit his niece Kim Tilson who opened up her heart and home to his friends. Dennis and I played golf and then later the crew would reconnect. The stories, oh my. Dennis passed away in 2019. In the past 10 days we lost Mark Gildea and Keith Lewis, teammates for life.
Obituaries follow:
Mark Gildea:
It is with profound sadness that the family of Mark Gildea announces his sudden passing on January 25, 2021. Mark was an adored husband, father and grandfather who was universally loved and admired by all who knew him.

Mark started his life in Bridgeport, CT, the son of Laurie (Mangan) and Mark G. Gildea. Mark excelled in sports, especially basketball from his earliest days at St. Peter School. He went on to play basketball at Notre Dame Bridgeport, where he played center during the now famous 1972 Notre Dame versus Kolbe Cathedral match up. Notre Dame emerged victorious in the game that is still considered by many as the greatest game ever played in these parts.

Mark was a loving husband to his beautiful wife, Dawn Holloway of 44 years and adoring father to his children Mark, Gregory, Patrick (Shannon), Luke (Ashley) and Bianca. He loved nothing better than to coach, spend time with and cheer on his children.

Mark will be missed by his siblings, who he was so close to. Laurie (Bill) St John, Bill (Donna Wetmore) Gildea, Mary McCarthy, James (Erin) Gildea and John (Maria) Gildea will all miss his humor and singing. He will also be missed by his wife's siblings especially LaRonya Lee whom he was very close to. Mark also leaves his Brannelly and Mangan cousins that he loved dearly.

He was predeceased by his parents, brother-in-law, Dick McCarthy, nephew, Philip Gildea and mother-in-law, Ruby Holloway.

Perhaps Mark's favorite job was as "Pop" to Mark Andrew, Elias, Aria, Avianna, Luke Jameson, and Lyanna. He adored all of them and looked forward to every second that he got to spend with his grandchildren. His grandchildren loved, and will always love their Pop with all of their hearts.

Mark taught and coached his entire adult life and was forever proud of his Windham Whippets in wins or loses. Through his teaching at Windham High School and acting as a basketball coach for many years, Mark was a pillar to his community. He touched many lives, and was not only a coach, teacher, mentor, role model, but a father figure to many. His presence, kindness, and competitiveness will be missed by the Willimantic community, which has truly lost a legend.

Mark had a keen interest in US History and made sure to never miss his favorite TV show, Jeopardy. He always had a smile on his face and his wonderful humor and words of wisdom will be truly missed. His wit was unprecedented and his one-liners were classic testaments to his charming personality. Mark's legacy will undoubtedly live on, and he will forever be loved and missed.

Mark's family will receive relatives and friends on Sunday, January 31, 2021 from 2:00 to 4:00 p.m. at Potter Funeral Home, 456 Jackson St., Willimantic, CT 06226.

His funeral service and burial will be private. If you wish to send flowers, please send to Potter Funeral Home. Memorial donations can also be made to the Mark A. Gildea Memorial Scholarship Fund by clicking the link below: https://www.gofundme.com/f/mark-a-gildea-memorial-scholarship-fund
To sign an online guestbook, visit www.potterfuneralhome.com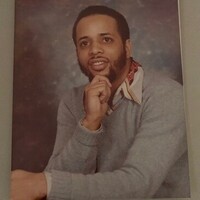 Keith Lewis
Keith Alan Lewis, age 66, was born April 29, 1954 in Bridgeport, CT to the late Etrulia L. Dennis Lewis and Eugene Lewis. He was the 4th of their 5 children. Keith entered into eternal rest on Sunday, January 17th, 2021 at RegalCare, Southport, CT.

Keith attended the Bridgeport public schools and graduated from Notre Dame Catholic High School in Fairfield, CT where he excelled in basketball. He continued his education at Sacred Heart University where he earned an AS Degree. He was employed over twenty years as a para-professional with the Bridgeport Board of Education and worked with the State of CT Juvenile Detention Center.

Having an entrepreneurial spirit, Keith became a businessman early in life. His business in merchandising lead him to open his own store, "KAL's Video & Things" in downtown Bridgeport.

Keith met and married Dorothy James Bowden in 1985 to which their sons Keith Jr., and Kyle were born.

Keith was well known throughout Bridgeport. His business ventures touched many lives. His passion for electronics, video gaming and love of basketball passed on to his son Kyle. He was a life long fan of the New York Knicks. He loved his family and was devoted to his children.

Keith leaves to cherish his memory his three children, TaShun Bowden-Lewis of Stratford, CT, Kyle A. Lewis of Bridgeport, and Jerron Goode of Florida; two grandsons, Josiah G. Lewis and Charles D. Blank-Fraziier of Bridgeport, CT; one brother, Stephen Lewis, Sr. of Bridgeport, CT and a very special cousin, Cynthia Moore of Hamden, CT; and a host of aunts, uncles, nieces, nephews, cousins and friends.

Keith is predeceased by his parents; grandparents, Cleonia Clinkscales and Ira Dennis, Sr.; son Keith Alan Lewis, Jr.; daughter Alana Frazier; sisters, Dorothy Lewis-Zembrowski, Eugenia Garcia and step-sister Gloria Webb; Sister-in-law Margaret Jennifer Lewis; and brother, Walter Lewis.

Funeral Services will be private.