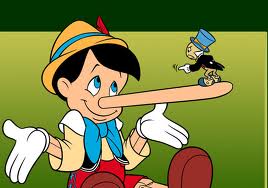 UPDATE: Moses nominates Mario
As Mario Testa prepared to receive another two years as czar of the Democratic Town Committee, he uncorked another of his endearing Pinocchio rejoinders. Prodded by CT Post's Brian Lockhart for the town chairman's long-standing scratchy relationship with Mayor Bill Finch, Mario replied: "I've known Bill for the past 30 years, maybe. We always got along. We might disagree on political issues but we get along very well." Yeah right, when St. Patrick's Day beer turns blue.

Mario won another term at his North End restaurant Thursday night. It's telling of his unique survival skills, his strongest accomplishment since regaining the party's leadership in 2008, just months after Finch was elected mayor. This is, after all, a political leader who lost control of the board of education on his watch, a significant defeat considering it's the largest patronage and contract portal for Mario's financial backers. When it comes to the school board, for now at least, Mario has his nose pressed up against the window.
In the 1990s, Mario viewed the Board of Education as a vehicle to take care of his peeps. He was much more engaged on candidate selection. Now he's on the outside looking in with the Connecticut Working Families Party seizing coalition control of the school board. Much harder for Mario to work magic for his peeps in this environment. Mario underestimated the voter angst last September when all of his endorsed candidates got smoked. Can't win 'em all, right? As an olive branch to Finch, Mario has essentially ceded school board candidate selection to the mayor. Mario has a pragmatic streak. He can work with people even if they don't always get along.
Mario and Finch are very different political animals. Mario is a student of pragmatic power politics. He keeps it calculatingly basic. Finch, however, is a policy wonk. On the few occasions the mayor graces Mario with a face-to-face sit-down at Mario's restaurant it doesn't take long before Finch regales him in his highfalutin'-Mr.-Green Jeans-solar-panel-juxtaposition-to-the-sun conversations. That's when Mario wants to strangle him with a pound of linguine.
This isn't new. Decades ago as a young pol, Finch was suspicious of the city's power structure. If you were in power, he had a way of criticizing it. Sometimes, if you hang around long enough and take some lumps, opportunities open up for candidates. That's what happened in Finch's case. Finch won a seat on the City Council in 1991 as a result of his political godmother Dottie Guman. Finch ran for Congress and lost, he ran for state senate and came close. In 2000 he once again challenged Republican Lee Scarpetti, a long-time incumbent, for the multi-town State Senate seat.
In that campaign, Democratic Town Chairman Mario Testa did not lift a finger for Finch. Did not raise him a penny, provided no campaign workers. Mayor Joe Ganim did nothing for Finch as well. Bill and Joe were not buds either. Mario was content for Lee Scarpetti to win another two-year term. Something strange happened on the way to another win for Scarpetti, Bill Finch kicked butt. He won Bridgeport big. He won Trumbull and ran even in Monroe, both Republican-leaning towns. The only time Democratic Town Chair Mario Testa and Democratic Mayor Joe Ganim stepped inside the campaign headquarters of Democratic State Senate nominee Bill Finch was on the night Finch toasted his victory champagne. Testa and Ganim walked in together shook Finch's hand and walked out. (Full disclosure: I was Finch's campaign manager for that senate race.)
Timing can be everything in politics. A federal corruption probe imploded Ganim's mayoralty, Testa stepped down as chairman, City Council President John Fabrizi replaced Ganim. Four years later Fabs had his own personal issues that drove him from office. Party regulars needed someone who could defeat maverick State Rep. Chris Caruso in the mayoral primary. State Senator Bill Finch became the party-endorsed candidate. He won.
Just three months after Finch took office, Mario reemerged winning the town chairmanship against the Finch-backed candidate for town chair.
"We might disagree on political issues but we get along very well." Sure Mario, sure.