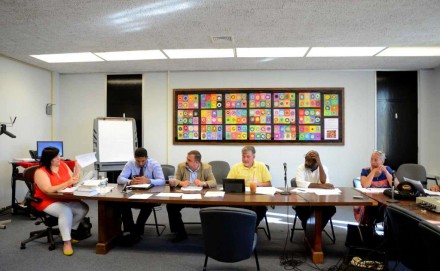 Facing a Friday deadline, the school board reversed itself Wednesday with Annette Segarra-Negron casting the deciding 5-4 vote, rescuing the city's Lighthouse after-school and summer program from the demand of a $500,000 rental fee for use of Board of Education buildings.

From Linda Conner Lambeck, CT Post:
The school doors won't be locked when 2,600 children show up for the city's summer Lighthouse program on July 5.

A directive to that effect was sent out by Schools Superintendent Aresta Johnson minutes after the city school board voted 5-to-4 Wednesday to strike a deal with the city to drop the demand for $500,000 a year in rent.

In exchange, the city has agreed to foot the $897,000 bill for crossing guards–something the school board had made it clear it was not going to fund in the 2017-18 school budget anyway.
Full story here.