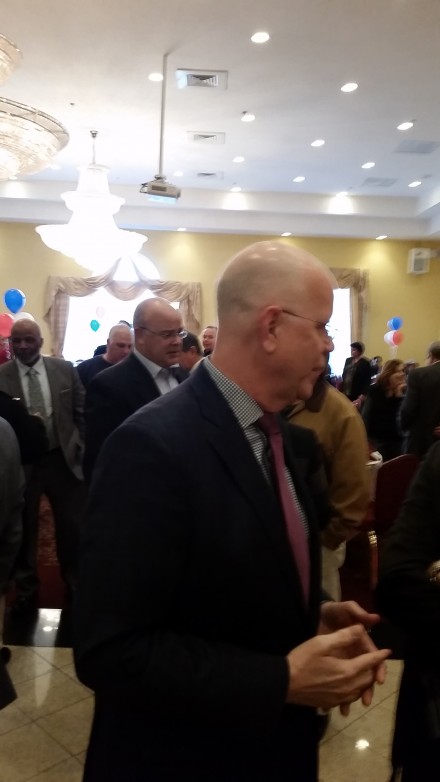 From the Hartford Courant:
With (Kevin) Lembo exiting the race, attention turned to Lt. Gov. Nancy Wyman, who has yet to announce her re-election plans. Lembo had said on multiple occasions that he would bow out of the race if Wyman chose to enter.
Wyman was not in her state Capitol office, and two aides directed questions to a press aide. A spokeswoman for Wyman had no immediate comment early Thursday afternoon.

Despite being asked repeatedly by reporters about her intentions in recent months, Wyman, 71, has made no public statements about her political future.
Full story here.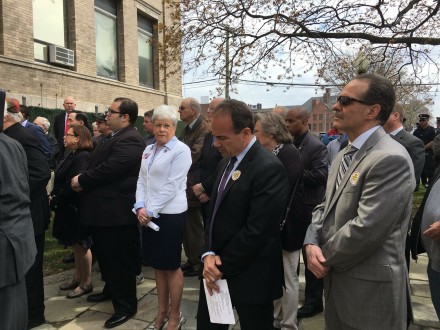 News release from Lembo:
Comptroller Kevin Lembo today announced that, after several months traveling to every corner of the state as he explored a run for governor, he is inspired more than ever by the essential work of the Office of the State Comptroller to fight for a health care system and state financial and economic system that works for everyone.

Lembo, in officially declaring his candidacy for re-election as state comptroller, issued the following message through his campaign:

"I have spent the past four months, with many of you by my side, traveling to every corner of this state as I explored a run for governor. These conversations and your record-breaking support have inspired and humbled me. This journey has also reinforced and reminded me what I'm most passionate about: a health care system and a state financial and economic system that works for everyone.

"I am determined to continue that fight, and believe the best place for me to do that is as state comptroller. And so–after reflection, consideration and consultation with my family–I am officially declaring my candidacy for re-election.

"Now more than ever, Connecticut needs someone in the state comptroller's office whom they can count on as an independent government watchdog and advocate for essential fiscal and economic reform. I'm passionate about this work and I have done my best to prove my determination and ability to stand up and speak out for an open and accountable government.

"Connecticut, with all of its financial struggles, is a place of great potential–in its people, its workforce and its values. This state was never meant to be the rest stop between New York and Boston but, rather, the economic engine of New England. That reality remains within our grasp.

"As state comptroller, I want to work as a team to help re-imagine this state as a place where we spend less time debating whom to tax and where to cut, and more time recognizing who we need to grow: the middle class.

"Through the state comptroller's office, there is a great deal of work ahead to push for fiscal reform, a public health insurance option, efficiencies in government and economic strength and security for all working families.

"To everyone who has contributed, volunteered, and supported me, I offer my deepest thanks. I couldn't be more grateful.

"I'm excited about the future and hope that you'll continue to stand by me, because the only way forward is growth–and the only way to achieve that is together."

As comptroller, Lembo voted against state Bond Commission decisions to borrow $22 million for Bridgewater Associates, and against a $35-million package to AQR Capital, two of the world's largest hedge funds because he said the state should be focusing on investments that benefit all businesses and grow the middle class.

As comptroller, Lembo pushed for independent review of the state's economic development spending and now consumers will have access to information to track where economic investments are going and the return on investment.

Lembo also developed a plan to reform the state's pension payment system to make it flat and predictable over time. And the General Assembly passed, though with a 2020 effective date, legislation he proposed to require the state to build its budget reserve fund and avoid overspending in good economic times.

Lembo also has been a leading advocate to get consumers more information on prescription drug costs to stop skyrocketing prices and crack down on price gouging.

Lembo has been recognized by Connecticut Citizen Action Group with The Nancy Benedict Social Justice Award for his substantial contribution to the advancement of social justice in Connecticut, including his work on health care, labor rights and civil rights–and by GLAD as a social justice advocate for LGBTQ individuals and families.

Lembo has been elected statewide twice, earning more than 500,000 votes in each election in 2010 and 2014.