What a difference a year makes. Last year Joe Ganim was on his road to redemption, teeing up media interviews, publishing an op-ed piece, schmoozing pols, issuing public apologies, preparing for a full-blown comeback. Meanwhile Mayor Bill Finch was roasting Ganim at every turn declaring Ganim should find a job in outer space, proposing legislation to ban corrupt pols from public office, lining up business community leaders to echo the same. Finch acted like he was terrified to face a guy who did seven years in the joint. On St. Patrick's Day 2015, Joe Ganim walked into Downtown bars and received standing ovations from the beered-up crowds. Ganim connected with voters in ways so alien to Finch.

Ganim today will celebrate St. Patrick's Day as mayor while Finch, employed by a Downtown architect, could very well be a parade spectator for what he called one of his favorite days of the year. It didn't take much for Ganim to slip under Finch's thin skin. Morning, noon and night Finch was more preoccupied with what Ganim was doing than persuading voters to give him another four-year contract. Finch was actually doing as much, if not more, to build up Joe than Ganim did for himself. Voters started wondering: why is Bill Finch afraid of Joe Ganim? And it was a scenario that played all spring and summer until Ganim turned Finch into a tasty piece of trivia in September, the first incumbent mayor in Bridgeport history to be defeated in a primary.
That standing ovation you just heard came from anti-Finch disciples. Irrespective of how JG2 turns out, for some voters, particularly African American electors, Ganim was a vehicle to take out a mayor who did not hear them, who promised them this and that and did not deliver, or when he actually had something that seemed like it could improve their lives like construction of the Steel Point redevelopment area, he never made the case in terms they understood.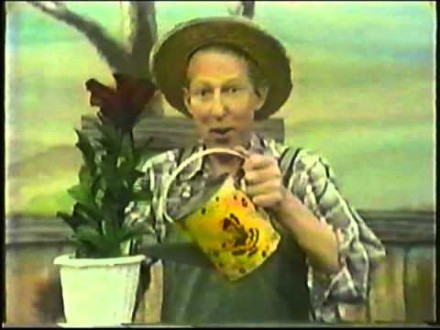 Finch, the local Mr. Green Jeans, spoke often, and sometimes over them, about clean energy, green technology, the juxtaposition of the sun to solar panels in Seaside Park. Finch spoke of green but voters wanted to know about green in their pockets, or lack of. And Finch validated further that he was the green mayor, walking out of office with a retroactive pay raise and accumulated vacation time package worth $30,000.
Now that's some green to remember on a green day.