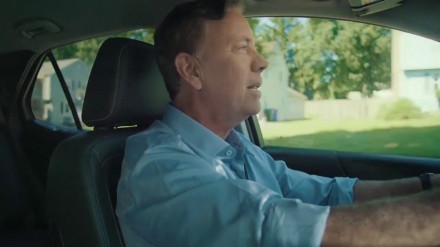 There's the story of the mugger who cleans out a man's belongings. The victim looks at the mugger and says, "Can I keep my license? You know how the motor vehicle department is." License restored. Speaking of mugging, Democratic candidate for governor Ned Lamont says we've been mugged plenty by the DMV. Opening new express centers, extending licenses and registrations, customer-friendly technology, limiting visits and increasing accountability are some of the reforms he pledged in a proposal released on Monday "to make the backwards agency more efficient and cost-effective while delivering 21st century services to Connecticut residents." See here. As Lamont notes, some people have to take a day off from work to navigate the DMV.

From Lamont:
Let's be honest–nobody likes going to the DMV. Wait times regularly turn what should be a quick visit into a daylong ordeal. Residents who should be treated as well as customers at any private business are subjected to extended delays, confusing requirements, and poor service. Errands that require 10 minutes in other states require a day off work in Connecticut. Even efforts to upgrade the system become mired in delay and disappointment.

It doesn't have to be that way.

… "The DMV is emblematic of state government. It's stuck in the past, it's archaic, and it needs to be brought into the 21st century. Long wait times, backwards processes, and dysfunctional computer systems–we need to change how we do business. This single agency is one of the most common interactions between Connecticut families and their government, and they've been let down by bureaucracy. My plan will fundamentally transform how the DMV does business," Lamont said. "This is about bringing a broken agency into the future and giving Connecticut residents the services they deserve."

If elected, Lamont will conduct a top-to-bottom review to reduce costs, extend license and registration renewals, decrease wait times and equip town halls to provide simple services.

"If we want to lower wait times, our rules need to be guided by common sense and must aim to fundamentally limit the amount of times a resident has to actually go to a branch. That will not only save Connecticut money, but also improve quality of life," Lamont said.