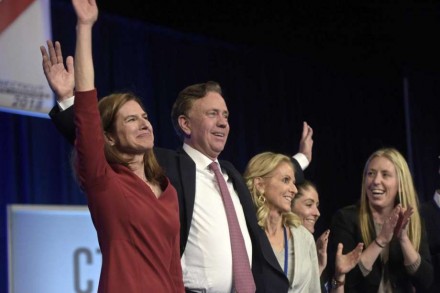 In 2006 little-known cable television entrepreneur Ned Lamont stormed the national scene defeating U.S. Senator Joe Lieberman in a Democratic primary. Lamont's anti-war message that worked in the primary failed to pivot to unaffiliated voters who settle statewide races in Connecticut. Lieberman retained his seat on a third-party line. Four years later Lamont's overwhelming money advantage in a gubernatorial primary was undercut by Dan Malloy's relentless campaigning and progressive organization on his way to a general election win. Six weeks from a primary against underdog Mayor Joe Ganim, Lamont has brought on the firm of message maven Mark Putnam to build a brand that carries him through a primary while immunizing him from attacks in a presumed general election.

More from Mark Pazniokas, CT Mirror:
Different races, different times, different messages. In 2006, Ned Lamont hired an iconoclastic outsider to help frame his insurgent, anti-war U.S. Senate campaign. In 2010, during his more conventional run for governor, he went with a mainstream Democratic ad man. This year, Lamont has hired Putnam Partners, a big gun in political advertising with a client list topped by Barack Obama.

Now, Democrats are eager to see if the firm led by Mark Putnam can find a fresh, engaging take on the party's presumptive gubernatorial nominee, a candidate one Republican already is working to brand as "Retread Ned." Other GOP candidates–and there are five in the Republican primary–are spending money on TV and social media tying Lamont to the unpopular Democratic incumbent departing after eight years in office, Dannel P. Malloy.

The race to define Lamont is on.

"Our plan is to get up and start communicating a message before too long," said Marc Bradley, the manager of Lamont's campaign. Asked when Putnam's work might debut on Connecticut's airwaves, Bradley demurred. "I hate to ruin the surprise for everybody."
Full story here.