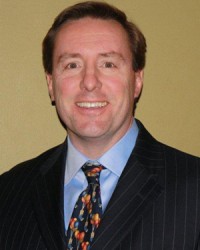 You want to know about Connecticut election law? You call Kevin Reynolds. The guy knows his stuff. He also has great contacts having served as legal counsel for three Democratic state chairs including the current Chair Nancy DiNardo and Connecticut Attorney General George Jepsen when he served. As the state legislative session begins in Hartford today (Wednesday) the city has brought on Reynold's firm, Reynolds Strategy Group, to serve as lobbyist for the city at $55,000. The session ends in June.

Mayor Bill Finch has used several lobbyists throughout the years for a variety of state and federal matters. Reynolds' firm will replace Gaffney, Bennett and Associates, a seasoned lobbying firm. Reynolds' website www.rsgllc.com. Yo Kevin, why isn't OIB listed under your website media list? Former State Senator Ernie Newton could certainly use someone like Reynolds right about now. Reynolds' bio:
Kevin N. Reynolds is a principal of RSG. Prior to that, Mr. Reynolds was a principal and member of the Board of Directors at the law firm of Updike Kelly & Spellacy, PC, serving as Chair of the firm's Government Relations & Public Affairs practice group for eight years. Mr. Reynolds has most recently represented clients such as Amazon, CVS/Caremark, Diageo, the Direct Marketing Association, Goodwin College, Northeast Utilities, Quest Diagnostic Clinical Laboratories, Saint Francis Hospital and Medical Center, Live Nation, Genesis Healthcare and the American Legion. Mr. Reynolds also has great experience representing numerous insurance organizations over the years including, but not limited to, AHIP, Mutual of Omaha, Unum and AFLAC.

As a lawyer, Mr. Reynolds also routinely handles matters in the areas of administrative, elections and municipal law. He was integrally involved in representing Essent Healthcare in its acquisition of Sharon Hospital. A process that lasted over two years, it is the state's first and only non-profit to for-profit hospital conversion. Hartford Magazine named Mr. Reynolds among its Top Lawyers in 2006.

Since 2000, Mr. Reynolds has served as the Legal Counsel for the Connecticut Democratic Party. As Legal Counsel, Mr. Reynolds has served under three Chairs of the Democratic State Central Committee, including Connecticut Attorney General George Jepsen, AFL-CIO President John Olsen and current Chair Nancy DiNardo.

Prior to attending law school, Mr. Reynolds served for several years on the legislative staff of U.S. Senator Christopher J. Dodd. While working in Senator Dodd's office, his responsibilities included drafting legislation on domestic issues, preparing legislative statements and handling federal casework.

Mr. Reynolds also serves in a leadership capacity in a number of other professional, political and community organizations. Mr. Reynolds is also a Corporator of Saint Francis Hospital and Medical Center. In the past, Mr. Reynolds has served as Chairman of the International Council of Shopping Centers, Connecticut State Government Relations Committee. He is a member of the West Hartford Democratic Town Committee and is an alumnus of Leadership Greater Hartford, Class of 1999.

Mr. Reynolds received his J.D. at the University of Virginia School of Law in Charlottesville, Virginia and his A.B. at Kenyon College in Gambier, Ohio.