Superior Court Judge Dale Radcliffe has ruled the Bridgeport Planning & Zoning Commission's action to approve a zone change to build a seven-unit residential development in Black Rock constitutes illegal spot zoning.
In a 36-page decision he reserves his harshest criticism for Chair Mel Riley's conduct at a November 26, 2018 public hearing declaring "In addition to tainting the record of a public hearing, the absence of fairness in the form of hostility and hectoring from the chair, may have the unintended consequence of deterring interested citizens and taxpayers from speaking at a hearing, for fear of incurring the wrath of the presiding officer."
On November 2, 2018 Brennan Builders filed an application to change the zoning classification to a Residence C Zone in an area where Brewster Street and Bywater Lane intersect near Long Island Sound.
Following approval by the commission, an appeal was brought by adjacent property owners, William Miller, Debra Miller and Gary DeBrizzi.
Radcliffe, in detail, provides a history of the application, subsequent commission approval, and plaintiff's appeal. Read his full decision: Radcliffeblackrockdecision
From Radcliffe's ruling: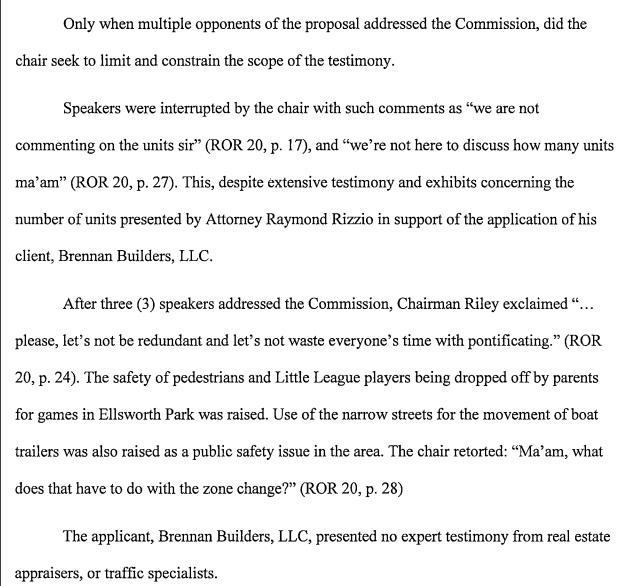 … Conclusion