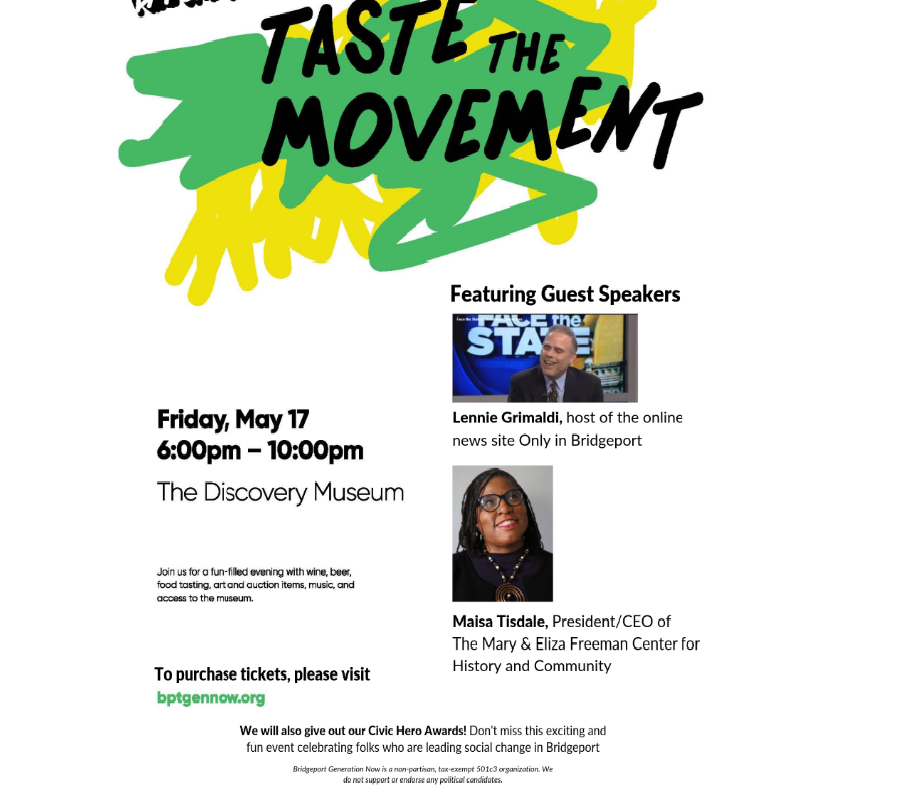 There's a new generation of influence in Bridgeport and at OIB–thanks to our growing, thousands-strong audience–we're doing our little part to provide insight into Connecticut's most populous city, with a dab or two of entertainment.
The community action group Bridgeport Generation Now is hosting its first annual fundraiser in support of its movement of civic engagement May 17, 6 to 10 pm at the Discovery Museum, 4450 Park Avenue.
They're actually letting me talk. I'll do my best to behave. Check out the information above and join us. Order tickets here.