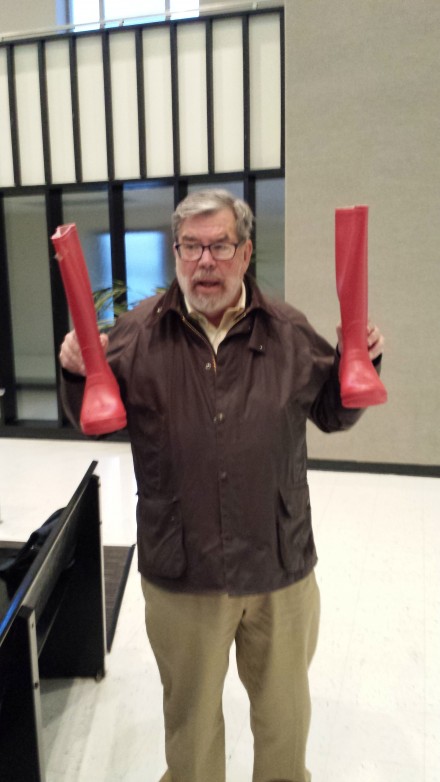 Commentary by John Marshall Lee
What's next? What is the next "shoe to drop" from the bipartisan June 6 Committee of Congress? And when you line up all of the shoes, and walk them in the direction they indicate, where and when will the lineup stop?

From the hearings thus far the words and actions of President Trump, before, during, and post 2020 election have been called to attention, subjected to legal review, and resoundingly supported by millions of messages and the testimony under oath of 1,000 witnesses. (The fact that some close to Trump, have been called to make statements and have thus far either avoided actual comment by "taking the Fifth" when asked in person, or failed to respond to a legal request which is a crime itself, is a separate tale of the times.)

Consequences must be extracted for the severity of the acts against democracy and the number of such offenses, observable in plain sight, girded with statements embodying untruths in varying degrees, including a repetition of The Big Lie having to do with the 2020 election outcome that has become like a mantra. To repeat it, repeatedly, means that it is true? How can that be?

Who will prosecute the crimes? In what location? Who will serve as a jury? What precedents will be set for the future of democracy in the US? Will you have to wait for the run-up to the Presidential Election in 2024 to become active, and vote your future? Certainly not.

— Check with your Registrar of Voters for your residence location promptly. Know your polling place(s) for each eligible office. Are you identified correctly by name and spelling? Is a party identification correct?

— Review info in media on primaries and elections in 2022. Federal and State offices in November 2022. Municipal election in 2023 for Mayor, City Council representatives and others.

— Become specifically informed on those candidates for office in your District. If they run to represent you, make sure they seem energetic, knowledgeable and of fair mind. Common sense service.

Keep your ears, eyes, and mind open for the overall narrative shared by your candidates and you. Vote for all the candidates, not just the ticket top. Will they negotiate for your interests and those of your descendants? Time will tell.