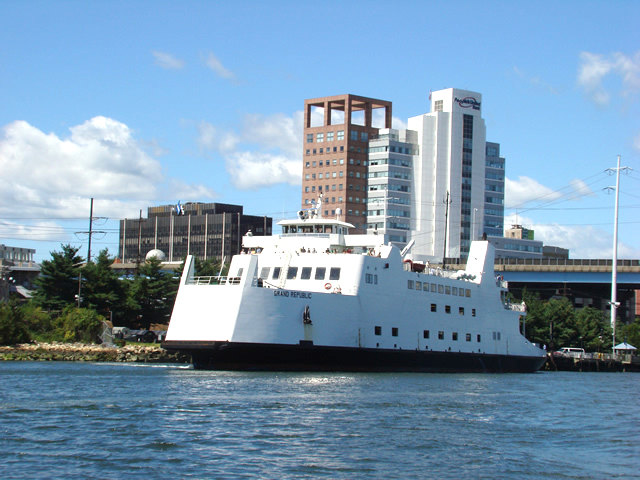 From Jim Cameron, CT Post:
Public transportation is a money-losing proposition. But Connecticut is home to one of the few profitable transit companies in the U.S.

It's not CTtransit or Metro-North, both of which are heavily subsidized. No, the operation that's squarely in the black is the Bridgeport-Port Jefferson Steamboat Co., a.k.a. "the ferry."

Ferry view near Steelpointe Harbor development.

"If you tried to start this ferry company today, you couldn't do it," the ferry company's Chief Operating Officer Fred Hall said. Today's ferry is a legacy of the 1883 cross-Sound service run by P.T. Barnum.

… The ferry company is still seeking to move to a new, larger terminal farther east in the harbor, a 19-acre site that will also support a deep-water shipping pier–if the U.S. Army Corps of Engineers dredges the harbor.
Full story here.