Footage of me getting arrested in #Bridgeport while covering a #JusticeforJayson protest on the two-year anniversary of his death. pic.twitter.com/4zEFIHSKj9

— Tara O'Neill (@Tara_ONeill_) May 10, 2019
Connecticut Post reporter Tara O'Neill, a responsible journalist who covers police, was handcuffed and briefly taken into custody by city police on Thursday while covering a demonstration to mark the second anniversary of the death of 15-year-old Jayson Negron who was shot to death by a city officer following pursuit of a stolen vehicle. The officer was hit by the driver side door and then fired a round killing Negron. State prosecutors cleared Officer James Boulay of criminal wrongdoing describing his actions as justified.
Negron's death has produced passionate opinions from community members who seek justice for the killing and police supporters who argue Boulay was doing his job. O'Neill has written about the Negron case for two years including this recent article family, friends gather on 2-year anniversary.
A police phalanx on Thursday ordered people off a Downtown Street. O'Neill, on video, is heard saying "I'm on a public sidewalk" prior to taken into custody.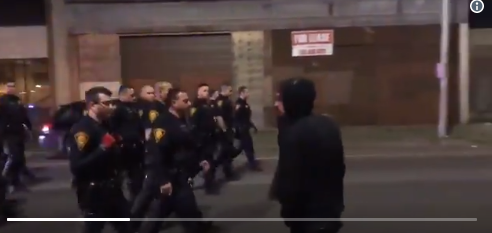 O'Neill wrote on her Twitter page:
I was released after being handcuffed, put in the back of a cop car and taken to booking. The officer who arrested me profusely apologized and said he didn't know I was the media. I was not charged. I was not put into a holding cell. Others arrested were.

To clarify: I was handcuffed, put into a police cruiser, taken to booking, patted down, my belongings were taken down for inventory and put in a bag … I was told they could release me on a written promise to appear. Then, I was let go without charges.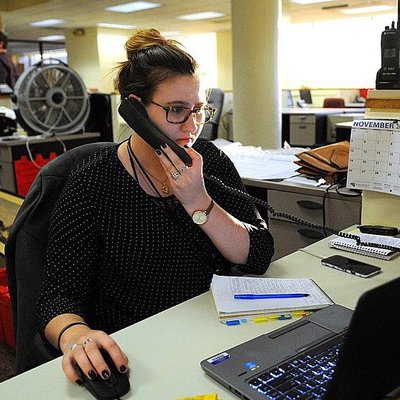 From the CT Post story:
"The fact that a local journalist was arrested for doing her job and reporting on the actions of police and protesters is extremely troubling, and the public deserves a full explanation of how it happened and what steps will be taken to make sure that the freedom of the press and the public's right to know is not infringed upon like this in the future," Matt DeRienzo, vice president of news and digital content for Hearst Connecticut Media, said after O'Neill's arrest.

"Tara O'Neill is a dedicated reporter who is well-known to Bridgeport police and police leadership. There's no chance this was a case of mistaken identity. They arrested a reporter while she was doing her job."

Mayor Joe Ganim called the protest a "very difficult situation." Ganim told DeRienzo he didn't want to interfere or tell Bridgeport Police Chief Armando Perez what to do, but he said he urged the chief to consider that O'Neill was not part of the protest and would be "violating her job" if she was doing anything other than covering the story.
Full story here.
State Senator Marilyn Moore, a candidate for mayor, joined a gathering of protesters outside of police headquarters where 11 people in connection with the demonstration were detained. They've been released on bond.