Mayor Joe Ganim on Monday was joined by State Rep. Andre Baker and Councilman Ernie Newton to commence demolition of an East End property on Newfield Avenue that officials say became the site of notorious illegal dumping.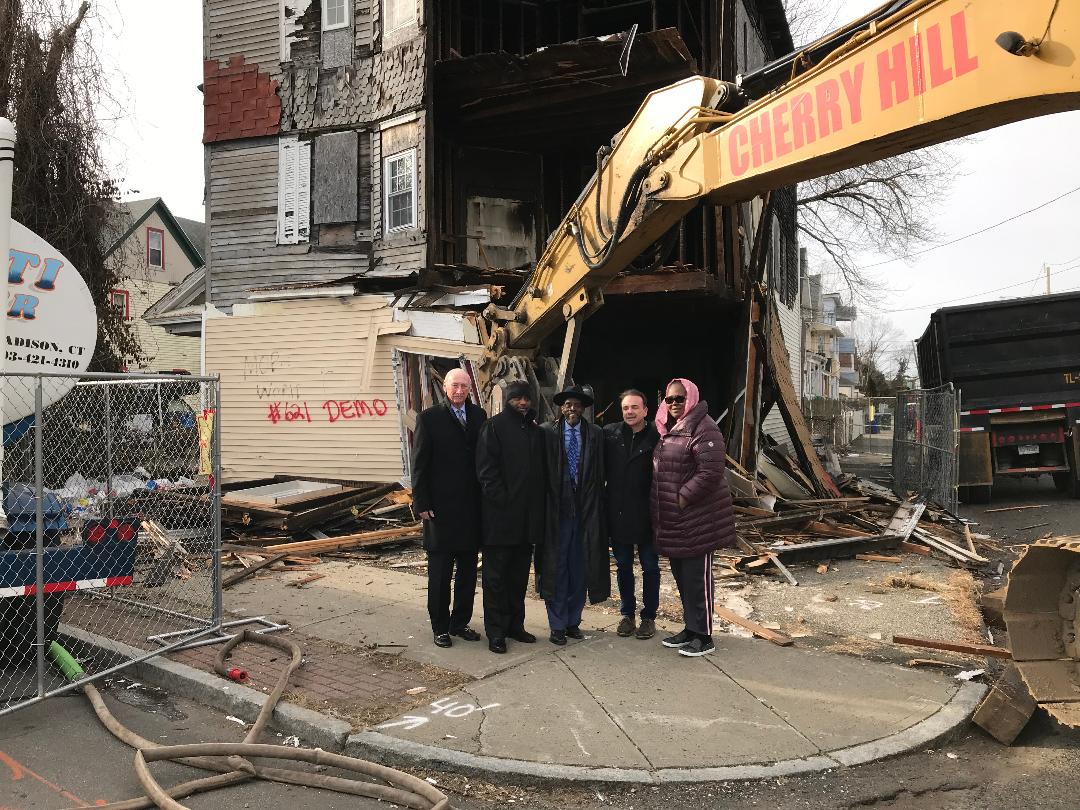 The property is adjacent to the $6 million Newfield Library under construction and $7 million Civic Block redevelopment slated for a Gala Foods grocery store and other retail outlets.
Anthony Stewart, the managing partner of city-based Ashlar Construction, has joined forces with Bridgeport Landing Development, operators of the Steelpointe Harbor redevelopment area, as equity partners for the Civic Block project.
Last month outgoing Governor Dan Malloy announced the site will receive $725,000 for remediation. Stewart says the remediation portion of the project will take about four months. He anticipates groundbreaking for the Gala Foods grocery store around July 1.
Newton says the demolished building has symbolic significance because it served as a grocery store when he was a kid. The East End is now classified as a food desert.
"I am glad to see the tearing down of old buildings to make way for what's to come in the East End with our new Civic Block development," says Newton. "Building up a city sometimes means cleaning up or clearing what currently stands."
"Knocking down blight makes a difference in our city, but most importantly it makes a difference for the residents who live on the East End," said Ganim in a prepared statement. "We cannot just bring new development and not address the surrounding issues."
"This is another step in continuing to renew the neighborhood," says Baker. "Demolishing this property is adding value to the development projects that are on the rise on Stratford Avenue and in the East End."
City officials say the demolition was conducted by Bridgeport-based, small and minority owned abatement company TLC Services and Cherry Hill Construction Company.