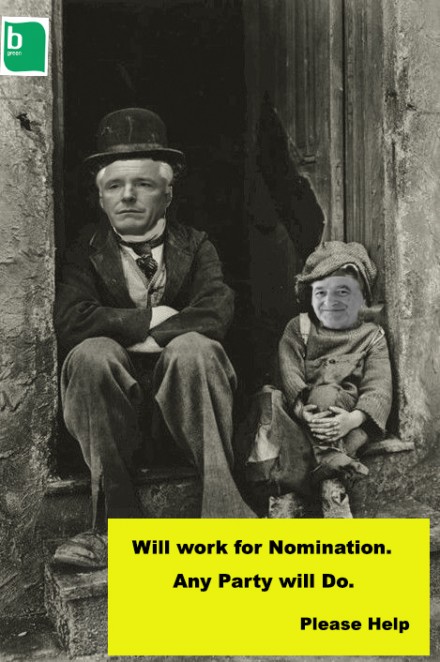 Connecticut Secretary of the State Denise Merrill on Tuesday announced the shadowy political committee manufactured as a backup plan for Mayor Bill Finch's primary loss failed to meet a key filing deadline. As a result the Job Creation Party will not appear on the November ballot. Now that he claims endorsement by the committee (Democratic nominee Joe Ganim lays claim to the endorsement as well), Finch may urge a judge to overrule Merrill. Recent relevant case law shows Superior Court Judge Barbara Bellis rejected a similar claim by a prospective candidate in Easton for ballot access after the candidate failed to submit a statement of endorsement, according to state statute deadline. Bellis' legal ruling here.

Merrill statement:
"As of the filing deadline of September 2, 2015, the Office of the Secretary of the State had not received a statement of endorsement pursuant to General Statutes 9-453o(b) from the Job Creation Party for the office of mayor and has received no such statement to date. Therefore, pursuant to Connecticut election law, no mayoral candidate for that party will appear on the November 3 municipal ballot in Bridgeport. I have no comment on the potential litigation mentioned in a statement by the campaign of Mayor Bill Finch. My office does not comment on potential or pending litigation."
Finch political operatives, instead of petitioning the mayor's name directly onto the ballot for November, hustled the surreptitious Job Creation Party using Black Rock used-car salesman Rich DeParle as a straw man in case Finch lost the primary. DeParle secured signature petitions to place his name on the ballot under the designation of the party and then promptly resigned as its mayoral candidate even before the signatures were sanctioned by the state, to provide an avenue for Finch. A key statement of endorsement, however, was missed by the September 2 deadline, as noted by Merrill.
Finch's legal team argues because DeParle resigned before September 2 state law allows until October 9 for a DeParle replacement.
If Finch files suit, a court hearing will be set with evidence and potential witnesses submitted that could take a week before a decision is rendered. In lieu of a ballot spot Finch's only alternative is as a longer-shot write-in candidate.