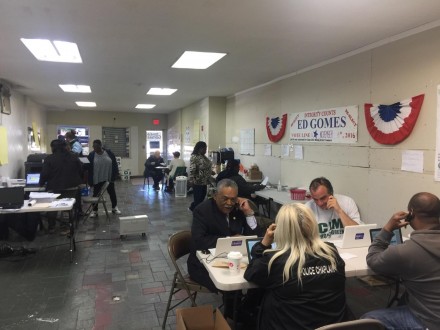 On a beautiful day, Bridgeport turnout at the midway point of voting was running ahead of the last presidential cycle four years ago when 52 percent of registered electors voted. Many voters waited in line for an hour to cast a ballot. Others report the line was so long they left to return during off-peak voting times, if they return. Not sure where you vote? See here. After polls close at 8pm, state results by community will be posted on the Connecticut Secretary of the State website here.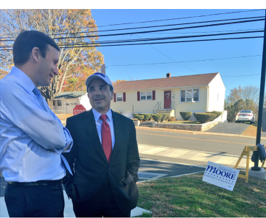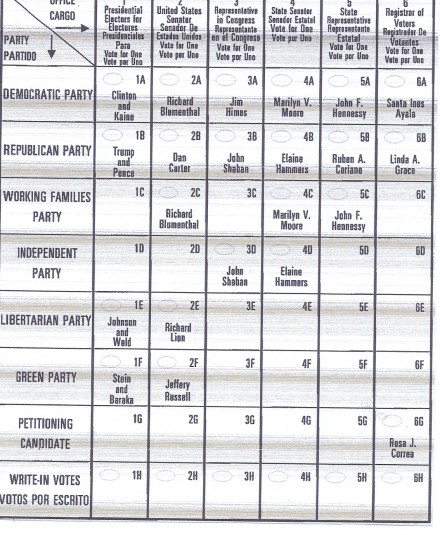 The city ballot order is President, U.S. Senate, U.S. Representative, State Senate, State House and Registrar of Voters.
State Senate candidates by district:
22nd State Senate, incumbent Democrat Marilyn Moore, Republican Elaine Hammers.
23rd State Senate, incumbent Democrat Ed Gomes, Republican Mike Garrett.
State House races by district:
124th, incumbent Democrat Andre Baker, Republican Jose Quiroga.
126th, incumbent Democrat Charlie Stallworth, Republican Anthony Pizighelli.
127th, incumbent Democrat Jack Hennessy, Republican Ruben Coriano.
128th, incumbent Democrat Chris Rosario, Republican Ethan Book.
129th, incumbent Democrat Steve Stafstrom, Republican Peter Perillo.
130th, incumbent Democrat Ezequiel Santiago, Republican Melissa Borres.