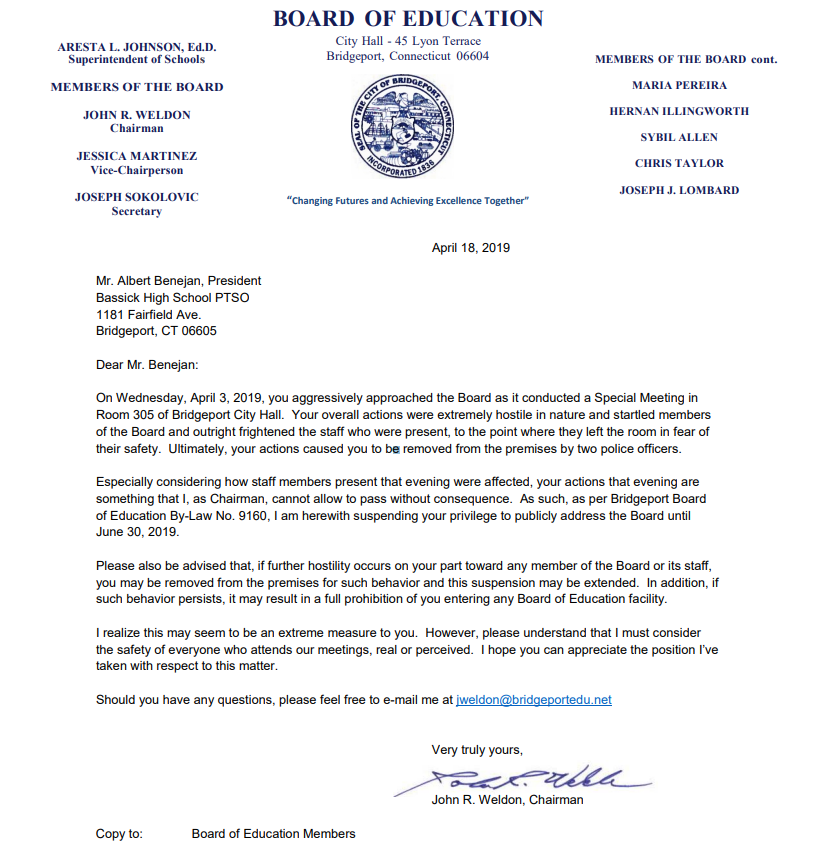 What began as an exchange in the comments section of OIB and spilled over to a Board of Education meeting has led Chair John Weldon to ban school parent Albert Benejan from speaking at meetings until June 30, the end of the school year. Weldon letter above.
For background see here.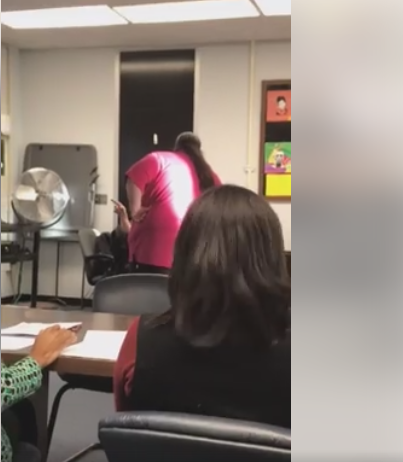 At an April 3rd board meeting, Benejan expressed his frustration standing over a sitting Pereira who repeatedly declared "Move away from me." Benejan took offense to comments Pereira made involving his son's school tardiness that she declared "a direct reflection on you as a parent."
During the confrontation, Superintendent of Schools Aresta Johnson directed her staff to leave the meeting room.
Benejan provided this response to Weldon's letter on his Facebook page:
The reason I Defended myself and the HONOR OF MY SON is BECAUSE BOARD MEMBER MARIA PEREIRA gave private and false information about my son and me. SO, it's okay for an elected BOARD MEMBER to TALK ABOUT PARENTS AND NOT RESPECT THEM?BUT IT'S NOT OK For A PARENT LIKE ME OR ANYONE to respond and say NOTHING TO DEFEND THE HONOR OF THEIR CHILD? WHAT YOU ALL THINK ABOUT THIS? What do you all think about an elected board member using their privilege to serve on a board that represents a school district, students, YOU as parents to abuse and use private and privilege information against you or your child? This is where the education of our students begin. 🤔 or does it? Then people wonder why the education system in Bridgeport is failing their students. It starts at the top! That why they have a law call FERPA !!