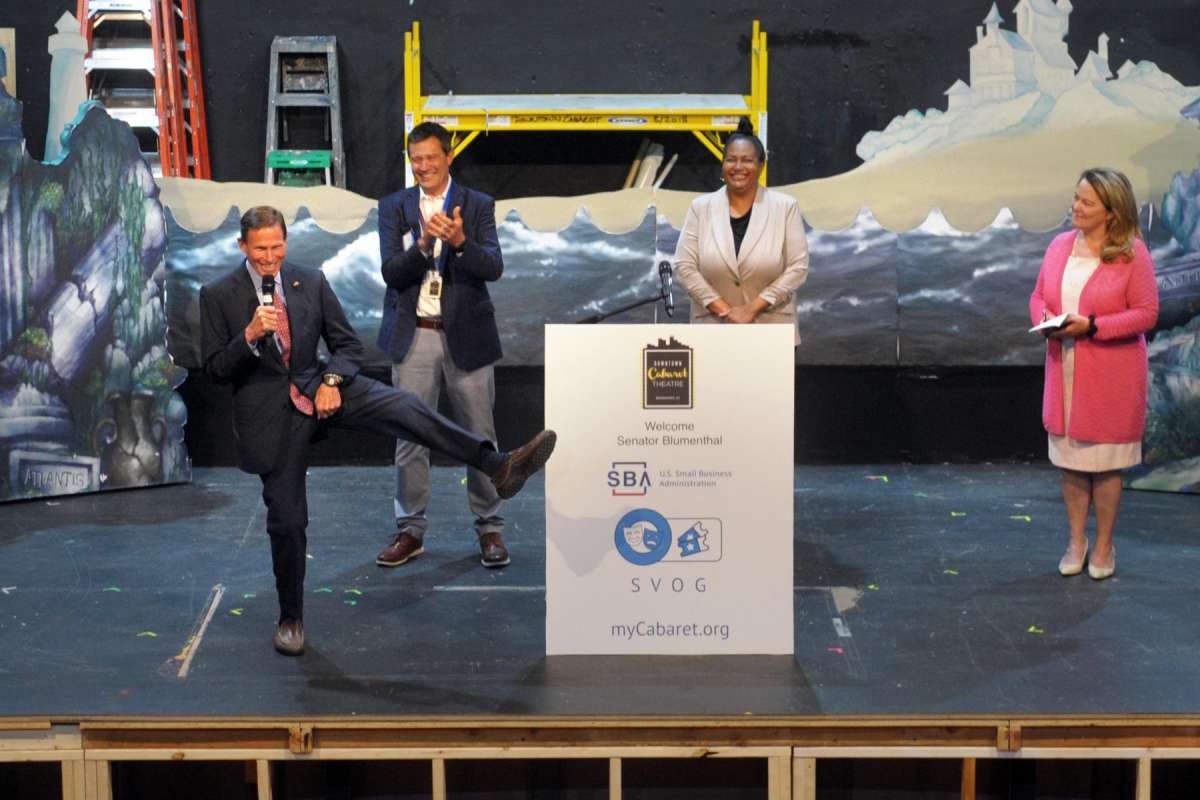 The South End coal plant clogging lungs for generations has burnt out, the gremlin infecting millions of Americans is fading away, federal relief help is reopening shuttered venues. For city entertainment gems Downtown Cabaret Theater, Bijou Theatre and Klein Memorial Auditorium, the sun is drawing open curtains closed for more than a year.
On Tuesday U.S. Senator Richard Blumenthal high-stepped a $541,000 announcement infusing financial life into the Downtown Cabaret.
Statement from Executive Director High Hallinan:
AMAZING NEWS! Out of over 13,000 applicants nationwide, we are one of the first recipients to be awarded $541,000 in federal coronavirus relief funds as part of a $15 billion being distributed under the Shuttered Venues Operators Grant program.

That's right: $541,000.

Words cannot express how much this means to us and will help us! Thank you to U.S. Sen. Richard Blumenthal, Catherine Marx (Connecticut district director for the U.S. Small Business Administrations) and all of the press that came out to today's conference.

We are blown away. There's so much to be grateful for and we cannot wait to welcome YOU all home! THANK YOU.
The Cabaret reopens July 17 with Eagles tribute Desert Highway.