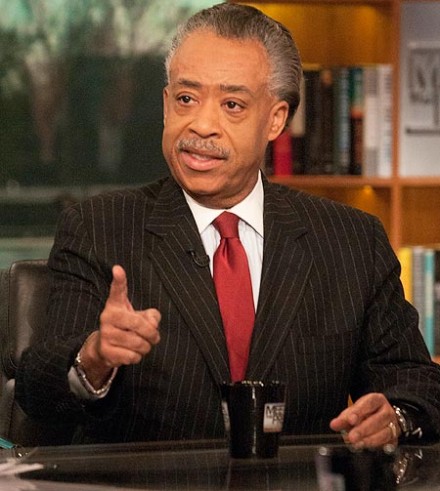 Rev. Al Sharpton, host of 'PoliticsNation' on MSNBC, will rev up the crowd at Mount Aery Baptist Church, 73 Frank Street, Sunday night at 7 for a get-out-the-vote rally on behalf of Barack Obama and Democratic candidates, according to Senior Pastor Anthony Bennett.

A number of city pols including former State Senator Ernie Newton are urging the rev to skewer the Nov. 6 ballot question that if approved by voters will give Mayor Bill Finch the power to appoint school board members. A coalition of city pols and organizations including the teachers union Bridgeport Education Association, Connecticut's Working Families Party and Connecticut Citizen Action Group are working against the ballot question, claiming it's a power grab to control school jobs and contracts while stripping voters of the right to elect board members.
The forces supporting Finch's position have launched an unprecedented spending effort to persuade electors to vote yes, citing progress made during the year schools were controlled by an appointed board prior to the Connecticut Supreme Court ordering a special election.
Students First, the school reform group launched by Michelle Rhee, is making a hefty independent expenditure in support of the ballot question, including hiring 65 field workers. Rhee's husband Sacramento Mayor Kevin Johnson was in Bridgeport recently urging a yes vote. Johnson was a gifted NBA player during the era of Bridgeport hoopster John Bagley, an elected member of the school board, who has gone one-on-one with Johnson in his effort to defeat the question.
"More people are going to listen to Al Sharpton than Kevin Johnson," says Newton.
We'll see if Rev. Al, who bellows often about voter rights and voter suppression, accommodates.