Trumbull First Selectman Tim Herbst, the Republican candidate for state treasurer in 2014, announced on Wednesday the formation of TIMPAC, a political action committee in support of competitive legislation races as GOP operatives try to break Democratic control in the State Capitol. Attorney Christopher Russo of Bridgeport, who managed Herbst's 2009 first selectman victory over Democratic incumbent Ray Baldwin, will serve as deputy treasurer to Loretta Chory. Russo is the younger brother of former Republican State Senator Rob Russo.

"As Connecticut continues in a downward spiral, if we are going to stop the bleeding before the end of Governor Malloy's reign, it is of critical importance that we make Len Fasano the President of the Senate and Themis Klarides the Speaker of the House," said Herbst in a statement. "We are four seats away from winning the State Senate and twelve seats away from winning the House of Representatives. With a Governor that has an all-time low job approval rating of 24%, there is a tremendous opportunity to restore balance to state government."
Herbst worked for Klarides as a Trinity College undergraduate sixteen years ago.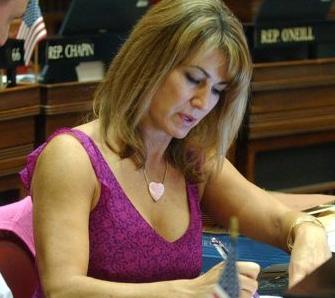 "Having lost a statewide election by a razor slim margin in 2014, I know better than anyone how every vote counts in Connecticut," said Herbst. "Several legislative races in the last cycle were decided by fewer than 300 votes or less. We need to focus on these districts and get out the vote like never before. Once we restore balance in Connecticut government will we be able to launch Connecticut's comeback. I intend to do everything I can help."
This campaign cycle is expected to include sizable independent expenditures aiding both Democrats and Republicans. The Connecticut Business and Industry Association recently announced it will launch a $400,000 campaign aimed at helping Republicans win a majority in the Connecticut Senate and narrow the Democratic majority in the House."