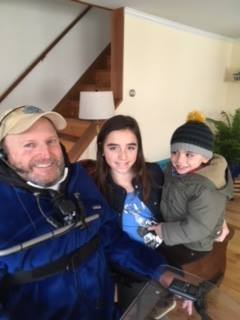 From Meredith Guinness, Bridgeport Daily Voice:
Friends are rallying around a beloved Central High School teacher who recently learned that state budget changes might make it impossible for him to work or to continue his normal lifestyle.
Tom Wade sustained a spinal cord injury from a diving accident when he was 17. He is a quadriplegic with a personal care attendant to help him daily with showers, meals, exercise and other necessities.

But late last month, the Milford resident received a letter from the State of Connecticut stating his income was too high to continue the Medicaid for the Working Disabled benefits he has used to pay for the attendant for at least 20 years. The letter said he could be cut off as soon as Dec. 1.
Full story here.