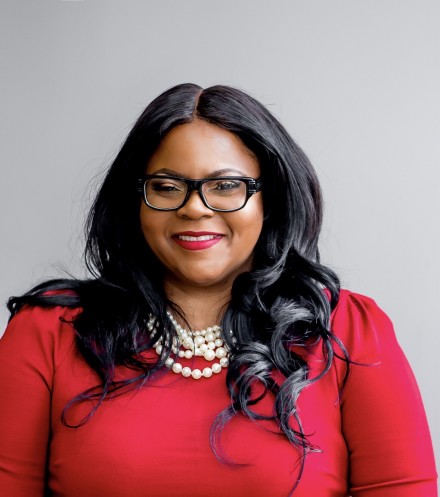 Party-endorsed Shanté Hanks faces incumbent Charlie Stallworth in an August 14 Democratic primary in Connecticut's 126th State House District that covers a portion of the North End, Whiskey Hill and a piece of the Upper East Side. She shares this commentary about her background and rationale for running.

Years ago, just after receiving my master's degree and pursuing my dream of becoming a professional boxer, I was in a nearly fatal car accident when a drunk driver hit my car head on. The accident left me in a coma for 3 weeks, with a crushed pelvis, punctured lung, broken wrists, ankles, and femur.

After multiple surgeries and a few days of touch and go, my family was told that I had a 40% chance of survival.

My family and friends put their faith in God those dark days and prayed for my recovery. With the help of my amazing doctors at Bridgeport Hospital, an incredible support system, my faith in God and my determination, I was able to recover. My broken bones, pelvis and crushed femur were rebuilt with titanium.

The road to recovery was the most difficult challenge of my life and ultimately, the most rewarding. I share this story because it was largely through this experience that I learned that in life you should take nothing for granted and when you are inspired to do something, you need to carpé diem–seize the day.

As a native of Bridgeport, I have watched the quality of life in our city change–jobs from local, family-owned businesses and large factories have gone, crime at an all-time high in the '90s decreased and is now taking an upswing. As an administrator in Student Affairs and part-time professor at Housatonic Community College, I saw the quality of education determined by zip codes and a hemorrhaging school budget. This coupled with a shortage of quality, affordable housing and rising property taxes, in addition to exorbitant WPCA costs is why I am running for office.

The issues we are facing have been growing for decades and it is time that we begin electing representation that will show up for us and demand that our city gets the respect and attention it deserves from the State. When I have been out speaking with people in this district about where we have been and where we are going, it is clear that there is a deep desire for change.

Bridgeport has great potential: major transportation arteries, underdeveloped waterfront property, amazing people and is just a stone's throw away from New York City. We deserve a leader in Hartford that has vision and will fight to bring jobs, programs and funding to build a better Bridgeport.

I served on the Bridgeport Public Housing Authority for several years and after serving as Deputy District Director for Congressman Himes, I decided to take the experience, contacts and knowledge I gained regarding the legislative process to advocate for my city. I will carry on the legacy of the Honorable Margaret Morton and fight for Bridgeport like I fought for my life while in that coma. I truly believe we all have a calling and mine is to do purposeful work and to help my people.

I humbly ask for your vote on August 14th!