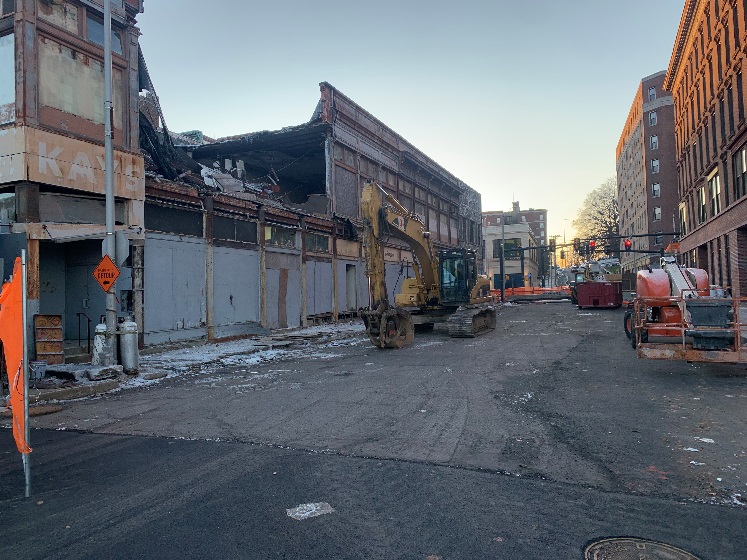 While developers of the former Jayson and Newfield buildings Downtown report their project consisting of 104 apartment units and 8,000 square feet of retail space is nearing completion, the city announced on Monday that demolition work has begun on nearby abandoned buildings at Middle and Golden Hill Streets to create a public green space called "Post Office Square."
The $1.1 million demolition project commenced after the buildings suffered partial collapse and became a safety concern.
"This project will finally make way to provide a beautiful public green space that complements storefronts, historic building facades, and Downtown apartment style living," said Mayor Joe Ganim in a news release.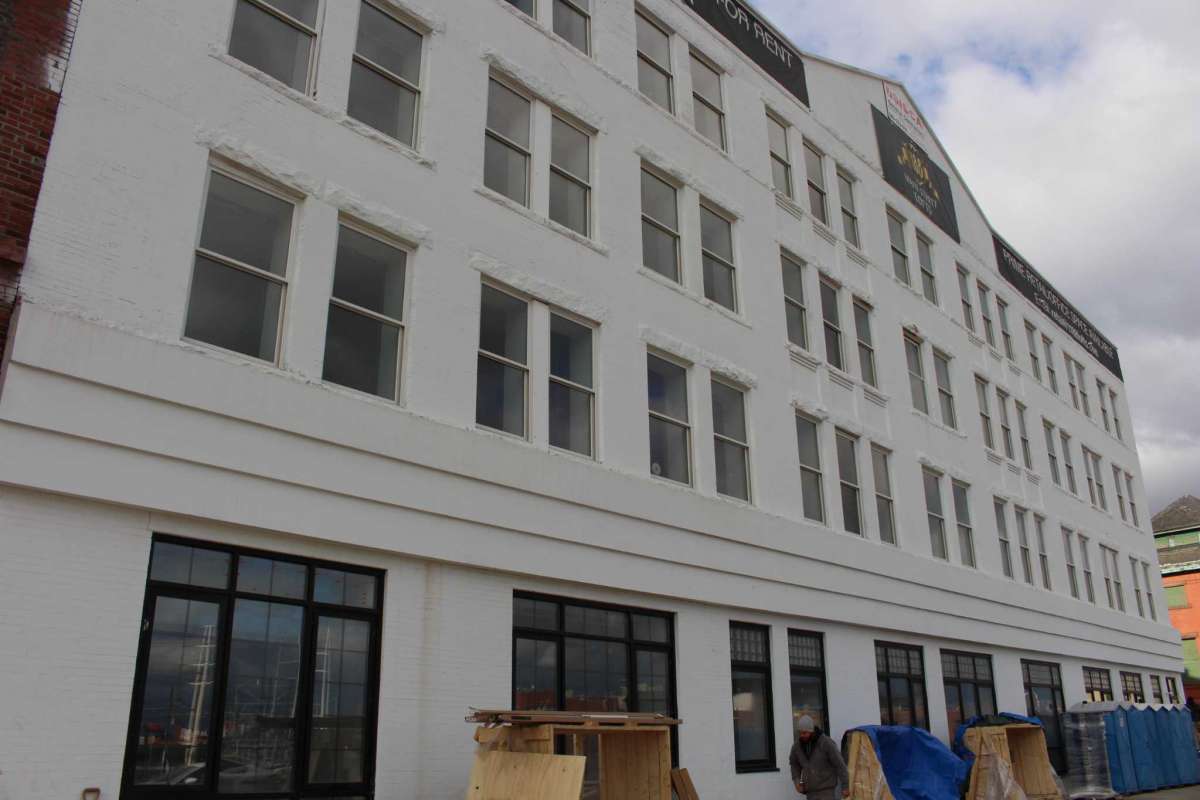 The Post Office Square space will border restored and historic buildings HSW Complex, the Blends Gallery, Jayson Newfield Lofts, as well as the United States Post Office on Middle Street.
Jordan Grice of the Connecticut Post reports developers of the Jayson project have secured 56 mixed-rate leases for a January move-in. The Newfield building with 46 units is scheduled for completion in the spring, according to developers Mark Reed and Patrick Normoyle.
The 2,100-square-foot Berlinetta Brewing Co. operated by Chris and Richard Ruggiero is expected to open in the spring occupying ground-level space across from the post office.
Economic Development Director Tom Gill said the demolished structures are part of the Preservation Block that had development interest several years ago.
"Plans shifted when the developer was unable to secure funding from the state," said Gill. "Also, one of the partners passed away. After these two occurrences, the developer explored other offers but nothing materialized."
Gill added that "The green space will not be permanent. At the appropriate time, we will put out an RFP (request for proposals) for development."
The green space will be available to residents in the spring, according to Gill, after Standard Demolition completes the work.