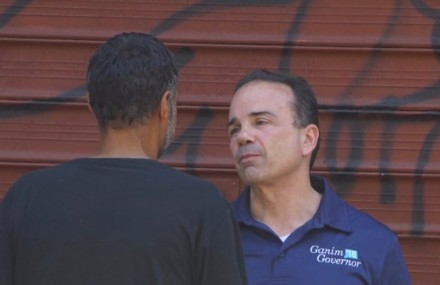 Chatting at the OIB 10th anniversary party Wednesday night in the Carousel Building of Connecticut's Beardsley Zoo, where horses go 'round and 'round, former City Councilman Bob "Troll" Walsh who knows all about city political races peered across the room at a grizzled political horse, clipboard in hand, politely asking Democratic guests if they'd sign his petition sheet to place his name on the ballot for governor. "I gotta tell ya," observes Walsh, "he's got big ones." Yes, I respond, "Joe doesn't lack for cashews."

Mayor Joe Ganim's in high gear, with campaign team, hustling to secure more than 15,000 certified signatures from Democratic electors in Connecticut to forge an August primary for governor against Ned Lamont, the Ivy League millionaire who is self-funding his race. For the record, I had no problem with Ganim stopping in to woo signatures, nor any other politician for that matter. After all, we are a political site, let democracy soar and roar at our party event, "Welcome To The Jungle." But for sure, it had people talking.
Ganim has a way of eliciting grudging respect, even from detractors who marvel at his chutzpah. "Who does what he does?" noted another at the party, eyes roiling, head recoiling. Yup, that's Joe, good, bad or ugly. Ganim's big ones are featured in three stories worthy of reading this Memorial weekend, from Mark Pazniokas of the Connecticut Mirror, Alice Lloyd of the Weekly Standard, the conservative opinion magazine, and Christine Stuart from Connecticut News Junkie.
Pazniokas and Stuart focus on Ganim's persona to campaign in places alien to the Greenwich-comfy Ned Lamont. Lloyd highlights the contrast between the two … "what of the coming class war, the populist uprising after the millionaires put down the Bridgeporters?"
We start with Paz, following Ganim into a heavily Latino neighborhood in Hartford:
Jemison said he was happy to do it for Ganim, the only gubernatorial candidate he expects to meet on Park Street in 2018. He hugged Ganim, and the mayor of Bridgeport took his clipboard east down Park Street.

"None of these people come into the city like this man," Jemison said.

Ganim is focusing his petition drive in Hartford, Bridgeport, New Haven and Waterbury, places where a criminal record does not scandalize, where Ganim's talk of getting a second chance resonates.

He said he is paying staff $1 for every signature they collect. Evelyn Dukes was doing a good business, engaging the stream of pedestrians out in the heart of Hartford's Puerto Rican community on a sunny spring day.
Full story here.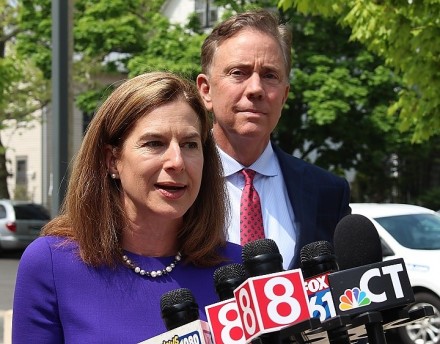 Up next, the Weekly Standard:
And now, in a tale of two Connecticuts, the mayor of Bridgeport, a convicted felon on a comeback tour, is running a longshot campaign in the Democratic gubernatorial primary against a millionaire businessman who went to Exeter and Harvard and has lived in Greenwich most of his life. Mayor Joe Ganim wants to take down Ned Lamont, the runaway favorite, who easily secured the endorsement of the state party convention last weekend.

Lamont, 64-year-old heir to an early J. P. Morgan chairman, made his personal fortune in cable television and a name for himself stealing the Democratic nomination in 2006 from hawkish Senator Joe Lieberman, who then ran as an independent and won. The establishment candidate this time around, Lamont netted nearly 87 percent of the floor vote at the Democratic convention in Hartford on Saturday, May 19, ceding the slim remainder–half of them from the state's depressed post-industrial cities–to his one unrelenting opponent. Lamont campaign staffers told me they believed Ganim might drop out as soon as Monday. Ganim staffers said I must have garbled the quotation.

"If they think that, they definitely don't know Joe," said Ganim campaign coordinator Troy Jackson as he hurried from the convention center after Saturday's vote, off to knock on more doors in New Haven.
Full story here.
Another story from Christine Stuart, CT News Junkie
"A whole bunch of people got together and they didn't want me to run," Bridgeport Mayor Joe Ganim explains to a group of men hanging out on Park Street.

Ganim, an ex-convict, told the group that the other candidates in the race for governor "are not coming to the neighborhoods here."

It was a pitch to get them to sign his petition.

Ganim needs 15,458 signatures from registered Democratic voters in order to qualify for the Democratic primary on August 14. Last weekend, he failed to get the 15 percent of the delegates he needed to automatically get on the ballot.
Full story here.