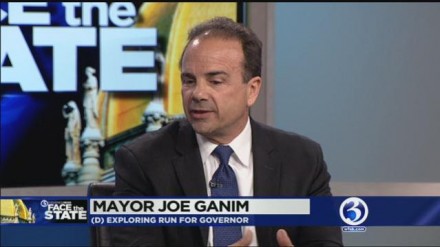 Scratchy week for Mayor Joe Ganim. His modern parking meters are a public relations nightmare, the city has suffered its 10th homicide equaling the number of murders from last year, Joe flies off to Lebanon surreptitiously leaving his communications director to helplessly shrug her shoulders with no real explanation. Come on Joe, if it's a family vacation, just say so. Whatever it is provide an explanation. It's better than I'll slip out and no one will notice. Let's just see if we can get away with it, okay? Nope.

Last week Ganim formed an exploratory committee for governor and as quickly as that came he's off to Lebanon. Not exactly a fundraising opportunity there. Ganim is appearing rudderless, unfocused with no real management grasp of the city. How's he gonna take that message to his own voters, let alone a statewide electorate?
During JG1, prior to the explosion of social media, it was possible for Ganim to slink away unnoticed to do his thing here and there. It was also much easier because he was a popular chief executive who gained statewide attention for balancing budgets, stabilizing taxes, building up the strength of the police department, crime rates dipped, neighborhood residents felt safer. He also had a stronger core group of department heads.
Every time Ganim chooses secrecy over transparency it reinforces the cynicism of his past. It also places pressure on his supporters, be it regular voters, campaign contributors or public employees groping for answers.
To Ganim's way of thinking, hey, right now it's a bunch of background noise. I have a couple of good weeks and life will be syrup on a sundae. Sometimes. But not without a stronger core group infrastructure. And that starts with him reengaging on city business.
Boredom is a constant battle for Joe Ganim. His brainwaves seek  constant stimulation.
A little advice for Joe, how about reengaging, instead of throwing the people under the bus–city voters–who rescued you from your boredom. It may actually help you in your campaign for governor to overcome your boredom.